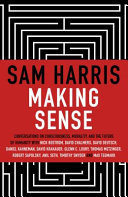 $38.00
NZD
Category: Philosophy
"Civilization rests on a series of successful conversations." -Sam Harris Neuroscientist, philosopher, podcaster and bestselling author Sam Harris, has been exploring some of the greatest questions concerning the human mind, society, and the events that shape our world. Harris' search for deeper underst anding of how we think has led him to engage and exchange with some of our most brilliant and controversial contemporary minds - Daniel Kahneman, Robert Sapolsky, Anil Seth and Max Tegmark - in order to unpack and understand ideas of consciousness, free will, extremism, and ethical living. For Harris, honest conversation, no matter how difficult or contentious, represents the only path to moral and intellectual progress. Featuring twelve conversations from the hit podcast, these electric exchanges fuse wisdom with rigorous interrogation to shine a light on what it means to make sense of our world today. ...Show more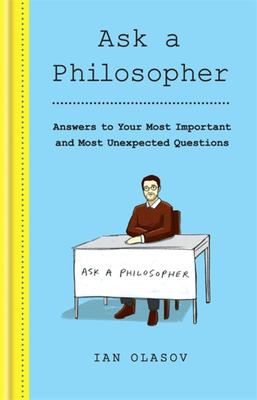 $28.00
NZD
Category: Philosophy
The perfect gift for the smart thinker in your life. For several years Ian Olasov has set up 'Ask-a-Philosopher' booths around New York City, answering questions from passersby. Now in this book he offers answers to the real-life questions on people's minds. From the philosophical to the frivolous, qu estions include: - Are people innately good or bad? - Is it okay to have a pet fish? - Is it okay to have kids? - Is colour subjective? - If humans colonise Mars, who will own the land? - Is ketchup a smoothie? - Is there life after death? - Should I give money to homeless people? Every question is approached from a philosophical standpoint, but the answer is made fun and accessible for everyone. One of the many joys of this book is that you see how philosophy can be both perfectly continuous with everyday life and also utterly transporting. ...Show more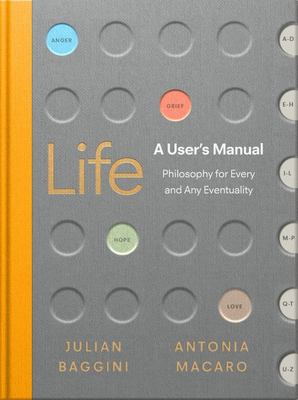 $40.00
NZD
Category: Philosophy
How should I live? What is my purpose? Can I find happiness? Ever felt as though life would be simpler if it came with an instruction manual? There are no easy answers to the big questions. And life does not follow a straight path from A to B. Since the beginning of time, people have asked questions a bout how they should live and, from Ancient Greece to Japan, philosophers have attempted to solve these questions for us. The timeless wisdom that they offer can help us to find our own path. In this insightful, engaging book, renowned existential psychotherapist and philosophical counsellor Antonia Macaro and bestselling philosopher Julian Baggini cover topics such as bereavement, luck, free will and relationships, and guide us through what the greatest thinkers to ever walk the earth have to say on these subjects, from the Stoics to Sartre. Discover advice from the world's greatest thinkers on questions like- Is there a right way to grieve? What is free will? How can we learn from past mistakes? Do we make our own luck? ...Show more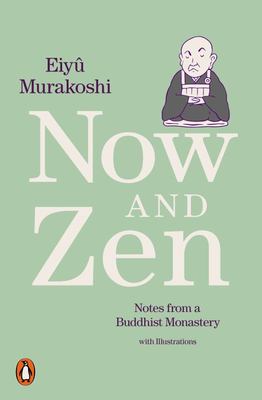 $26.00
NZD
Category: Philosophy
'In Japan we have an expression, 'Float like Cloud, Flow like Water'. Its meaning is- to live free and unconstrained, like floating cloud or flowing water.' In this short introduction, Eiyu Murakoshi brings a refreshingly light touch to the philosophy and practice of Zen Buddhism.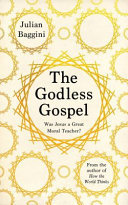 $33.00
NZD
Category: Philosophy
Do Jesus's teachings add up to a coherent moral system, still relevant today? From the Sunday Times bestselling author of How the World Thinks.
$28.00
NZD
Category: Philosophy
From the team that brought you The Obstacle Is the Way and Ego Is the Enemy, a beautiful daily devotional of Stoic meditations--an instant Wall Street Journal and USA Today Bestseller.   Why have history's greatest minds--from George Washington to Frederick the Great to Ralph Waldo Emerson, along with today's top performers from Super Bowl-winning football coaches to CEOs and celebrities--embraced the wisdom of the ancient Stoics? Because they realize that the most valuable wisdom is timeless and that philosophy is for living a better life, not a classroom exercise.   The Daily Stoic offers 366 days of Stoic insights and exercises, featuring all-new translations from the Emperor Marcus Aurelius, the playwright Seneca, or slave-turned-philosopher Epictetus, as well as lesser-known luminaries like Zeno, Cleanthes, and Musonius Rufus. Every day of the year you'll find one of their pithy, powerful quotations, as well as historical anecdotes, provocative commentary, and a helpful glossary of Greek terms.   By following these teachings over the course of a year (and, indeed, for years to come) you'll find the serenity, self-knowledge, and resilience you need to live well. ...Show more
Items per page:
1 - 6 of 6