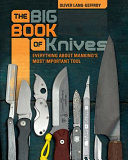 $90.00
NZD
Category: Coffee Table
The knife - a staple in every household and long considered one of mankind's most important tools. Despite our long history, in today's fast-paced world many no longer know how to recognise a good knife or the characteristics which define one. This book details the differences between types of knives, t he characteristics a capable knife must have, the different locking systems for folding knives, and more! A must-have reference for anyone who uses their knife on a daily basis. SELLING POINTS: * Discover the exciting world of mankind's most important tool, the knife * Learn what makes a good knife, how to handle it, and how to care for and sharpen it * Includes how different locking systems for folding knives work and how to properly sharpen a knife 210 colour and 31 b/w images ...Show more
Chicken - A Declaration of Love
by Mateo Tranchellini (By (photographer)); Moreno Monti (By (photographer))
$90.00
NZD
Category: Coffee Table
It is no longer a secret that chickens are the new stars of the farmyard, meadows, gardens, and urban backyards. As more and more people think about local and sustainable living, the trend towards keeping chickens and home-laid eggs seems more popular than ever. With this photo book, Matteo Tranchellin i and Moreno Monti pay tribute to our favorite, feathered friends. With dazzling pictures, the photographers set straight some preconceptions about poultry, showing just what elegance, grace, and character these hens and roosters can display. With page after page of vibrant colors, intricate patterns, and dynamic postures, this book leaves no doubt: we have underestimated the feathered beauties of the coop for far too long. ...Show more
$70.00
NZD
Category: Coffee Table
Award-winning photographer Jane Ussher had unprecedented access to Te Papa's natural history collection to shoot this outstanding book, and the result is a true treasure. Beautifully packaged, and stunningly photographed, it is a must-have for any book lover's collection and a perfect gift.
$70.00
NZD
Category: Coffee Table
Dive into this uniquely elegant visual exploration of the sea An aesthetic look at marine life and the ocean environment, this book uses astounding photography and clear diagrams to make marine biology and oceanography accessible and an enjoyable visual experience. The Science of the Ocean offers up ric hes from every corner of the ocean, from coral reefs and mangrove swamps to icy fjords and deep-ocean trenches, and from great whales to the microscopic beauty of plankton. Along the way, it explains how the ocean itself works, including tides, currents, hurricanes, tsunamis, and the global processes of oceanography and climate. An informative and utterly beautiful introduction to the ocean, this book brings the wealth of the sea onto the printed page. ...Show more
$90.00
NZD
Category: Coffee Table
Man-about-town and NYC men's style fixture Matt Hranek is back with his second book, A Man & His Car. Here is a beautiful homage to an object of men's obsession, told in firsthand and original interviews. Jay Leno, a major car collector and the host of Jay Leno's Garage, shares the story of his olde st car, a 1955 Buick Roadmaster that he bought for $350, which he literally slept in before getting his break in L.A. Kevin Costner reveals that he got so attached to the iconic Shelby Mustang he drove in the movie Bull Durham, he bought it for his own personal collection. Franz von Holzhausen, chief designer at Tesla, who worked hand in hand with Elon Musk to design the Tesla Model S prototype, says that his love of cars started when he was two (as evidenced by a picture of him sitting in a high chair drawing a car). And as for Snoop Dogg and his 1965 Cadillac "Snoop DeVille" convertible--do we even need to explain?   A Man & His Car includes visits to some of the most exclusive collections in the world--from that of the Petersen Automotive Museum to those of car manufacturers from Fiat to Ford--giving us access to Steve McQueen's favorite car, a 1956 Jaguar XKSS; the 1971 DeTomaso Pantera that Elvis purchased for his then-girlfriend Linda Thompson (and which has two bullet holes in the steering wheel and one in the driver's-side floorpan from when, after an altercation with Thompson, Presley fired three rounds into the interior when the car wouldn't start); and a super-rare, 24-karat-gold-plated 1980 DeLorean DMC-12, a model that was sold exclusively to American Express Gold Card members through the 1980 American Express catalog, for an astronomical $85,000 (equivalent to more than $250,000 today).   Exquisite photos of each car accompany each story, and since cars naturally hold more detail than watches, there will be more photos in this book--of the cars head-on, of their hood ornaments and wheels, and of course full-body shots. With Hranek's storytelling, the cars become more than just vehicles for transportation and status symbols; they represent pop-culture moments, pioneering achievements, heirlooms, friendships, and more. ...Show more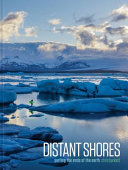 $50.00
NZD
Category: Coffee Table
Chris Burkard's photographs are punctuated by energized landscapes and moments of bliss, by adventure seeking surfers and images of natural serenity. With the ocean as his main muse, Burkard in DISTANT SHORES has consistently captured this subject in timeless and expansive photographic impressions. He h as focused on the sport and art of surfing as a bridge between the comparatively humble human figure and awe-inspiring, powerful natural landscapes. DISTANT SHORES is an impressive photographic record of Burkard's search for wild, remote surfing destinations around the globe. He has spent more than a decade on this quest, and in the process has established himself as a major photographer in the surf, outdoor, and adventure communities as well as a chronicler of some of the most beautiful natural phenomena in the world. ...Show more
$75.00
NZD
Category: Coffee Table
A stunning tribute to the grand homes built by New Zealand's pioneering pastoralists, Homesteads shares a remarkable legacy of this country's rural heritage. These houses are among some of the country's most iconic, many of them surrounded by equally notable gardens, and all still lived in today. Jane U ssher's evocative photographs capture the unique character and architectural diversity of each homestead, while Debra Millar explores the stories that have shaped these landmark rural properties through generations. Featured homesteads include Mount Peel Station, Longbeach Estate, Terrace Station, Surrey Hills and Blue Cliffs Station in Canterbury; Gwavas Garden and Oruawharo in Hawke's Bay; Merchiston Station and Pukemarama Station in Manawatu; Puketiti Station on the North Island's remote East Coast; and Kuriheka Estate in Otago. This is a book that showcases an extraordinary range of architecture, interiors and gardens, and brings the past into the present day. ...Show more
$90.00
NZD
Category: Coffee Table | Series: Kinfolk Ser.
Since the launch of its magazine in 2011, Kinfolk has grown into an internationally recognized brand known for its minimalist aesthetic and strong community of inspiring and influential creatives. Kinfolk's books, with a combined 335,000 copies in print, have applied this lens to cooking, home design, and work. Now, in The Kinfolk Garden, the team turns its eye to outdoor spaces and the many ways they enhance our lives and help us foster community. With a focus on spaces that bring the outdoors in and the indoors out and people who have found ways to expertly incorporate the natural world into their lives, the book explores the garden as a place for work, play, entertaining, and inspiration. Featuring 30 homeowners and their spaces in locations around the globe, The Kinfolk Garden offers an easy approach to bringing nature home. ...Show more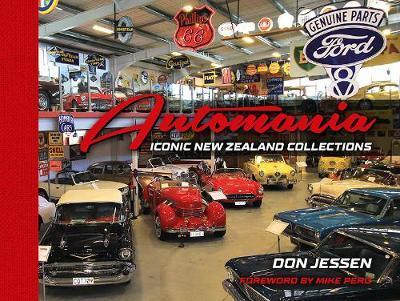 $50.00
NZD
Category: Coffee Table
Visit the most incredible motor vehicle collections from across New Zealand, rarely ever showcased for the public before. From vintage cars to motorbikes, military vehicles to famous movie cars - the owners of these collections take us inside their garages to celebrate the vehicles that have captured th eir imaginations. These vehicles have intriguing histories, with some guaranteed to bring back fond memories of bygone eras, and others we could only dream of owning. Many have been painstakingly restored by the owner, or totally built from scratch. Discover the beloved vehicles that have inspired exceptional cases of Automania! ...Show more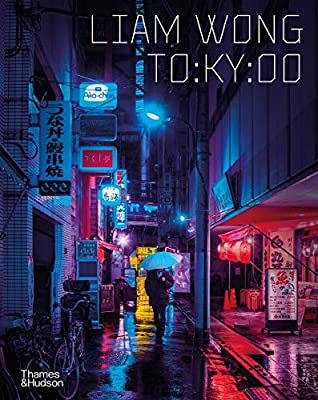 $55.00
NZD
Category: Coffee Table
A testament to the art of colour composition, this book - art directed by Wong himself and produced to the highest printing standard - brings together a complete and refined body of images that are evocative, timeless and completely transporting. Rounding out the volume's special treatment is the first publication use of the 45/90 font, designed by Henrik Kubel, of London-based A2-TYPE. The book also features a section that reveals the creative and technical process of Wong's method, from identifying the right scene to making a good composition, from capturing the essence of a moment to enhancing colour values and deepening an image's impact - insights that will be invaluable to admirers and photography enthusiasts alike. ...Show more
Human Nature
by Geoff Blackwell, Ruth Hobday
$70.00
NZD
Category: Coffee Table
At a moment now being described as the age of Anthropocene, twelve of National Geographic's most influential photographers address the biggest questions on our time while sharing some of their greatest images.   Humanity has reached a pivotal moment in time. With extinction looming over one million spe cies of plants and animals, the United Nations has declared that nature is in more trouble now than at any time in human history. In light of increasing natural disasters, polluted environments and rising sea levels, the present geological era has been described as the age of Anthropocene; the effect of humanity's now indelible, and irreversible, intersection with nature.In this important and timely book, these seminal questions of our time are addressed by twelve of the world's most influential contemporary photographers: Joel Sartore, Paul Nicklen, Ami Vitale, Brent Stirton, Frans Lanting, Brian Skerry, Tim Laman, Cristina Mittermeier, J Henry Fair, Richard John Seymour, George Steinmetz and Steve Winter. With compassion, insight and in compelling detail they share their extraordinary images and the stories behind them, and seek to understand what really matters now for humanity and the planet.At once shocking, illuminating and inspiring, Human Nature: Planet Earth in Our Time asks: 'What do we have?', 'What do we stand to lose?' and 'What must we change?', or is the Anthropocene Age to be humanity's last?  ...Show more
$65.00
NZD
Category: Coffee Table
Ambitious and wide-ranging, this is the first single volume to tell the story of the library as a distinct building type, all around the world and from the beginnings of writing to the present day. In its highest form the library is a total work of art, combining painting, sculpture, furniture and archi tecture. From their designs for the libraries of ancient Rome to those of the Bibliothèque Nationale in Paris, architects have sought to outdo each other by producing ever more spectacular settings. The author and photographer have travelled the globe, documenting some eighty libraries. Architectural historian James Campbell contributes an authoritative and highly readable account. Will Pryce is one of the world's leading photographers of interiors and architecture. Arresting and technically flawless, his photographs are both lucid and deeply atmospheric. ...Show more