$45.00
NZD
Category: Music
David Bowie: Changes \b0 is a celebration of the international figure all starry-eyed hopefuls aspired to be when setting out on a path to fame and fortune in the music industry - whether they know it or not. Through more than 150 stellar photos, it tells the story of an artist the likes of which we'd n ever seen, and may never see again. Bowie had a glittering career fuelled by the spirit of reinvention - he left over 20 albums in his wake - and was as colourful in his style and image as he was in his music. If a picture says a thousand words, this book ranks as the definitive manual on how to leave a lasting legacy in the art scene. }} ...Show more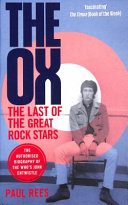 $28.00
NZD
Category: Music
The definitive no-holds-barred biography of John Entwistle, The Who's legendary bass guitarist It is an unequivocal fact that in terms of rock bands, the Beatles, the Rolling Stones and the Who represent Year Zero; the beginning of all things, ground-breakers all. To that end, John Entwistle - the Who' s beloved bassist - is also without question one of the most important and influential figures in the annals of rock. He is also among an even more rarefied few by virtue of his being such a fascinating, transfixing and gloriously oversized character. However, Entwistle has not been the subject of a major biography. Likely, this was due to no-one being able to gain close access to the subject himself: the still in many other respects enigmatic Entwistle's enduring legacy has been carefully guarded by his surviving family. With the full co-operation of the Entwistle family, The Ox will correct this oversight and in doing so, shine a long overdue light on one of the single greatest, and most impactful figures in rock history. Drawing on his own notes for an unfinished autobiography that he started before his death in 2002 (and which will be quoted from extensively), as well as his personal archives and interviews with his family and friends, The Ox will give readers a never-before-seen glimpse into the two very distinct poles of John Entwistle. On the one hand, he was the rock star incarnate, being larger than life, self-obsessed to a fault, and proudly and almost defiantly so. Extravagant with money, he famously shipped two vintage American cars across the Atlantic without having so much as a driver's license, built exponentially bigger and grandiose bars into every home he owned, and amassed an extraordinary collection of possessions, from arachnids, armor, and weaponry, to his patented Cuban-heeled boots. But beneath this fame and flutter, he was also a man of simple tastes and traditional opinions. He was a devoted father and family man who loved nothing more than to wake up to a full English breakfast, or to have a supper of fish, chips, and a pint at his local pub. After his untimely death, many of these stories were shuttered away into the memories of his family, friends, and loved ones, but now, for the first time, The Ox will introduce us to the man behind the myth-the iconic and inimitable John Entwistle. ...Show more
$55.00
NZD
Category: Music | Series: Leonard Cohen, Untold Stories Ser.
The extraordinary life of one of the world's greatest music and literary icons, in the words of those who knew him best. Poet, novelist, singer-songwriter, artist, prophet, icon--there has never been a figure like Leonard Cohen. He was a true giant in contemporary western culture, entertaining and inspi ring people everywhere with his work. From his groundbreaking and bestselling novels, The Favourite Game and Beautiful Losers, to timeless songs such as "Suzanne," "Dance Me to the End of Love," and "Hallelujah," Cohen is a cherished artist. His death in 2016 was felt around the world by the many fans and followers who would miss his warmth, humour, intellect, and piercing insights. Leonard Cohen, Untold Stories chronicles the full breadth of his extraordinary life. The first of three volumes--The Early Years--follows him from his boyhood in Montreal to university, and his burgeoning literary career to the world of music, culminating with his first international tour in 1970. Through the voices of those who knew him best--family and friends, colleagues and contemporaries, rivals, business partners, and his many lovers--the book probes deeply into both Cohen's public and private life. It also paints a portrait of an era, the social, cultural, and political revolutions that shook the 1960s. In this revealing and entertaining first volume, bestselling author and biographer Michael Posner draws on hundreds of interviews to reach beyond the Cohen of myth and reveal the unique, complex, and compelling figure of the real man. ...Show more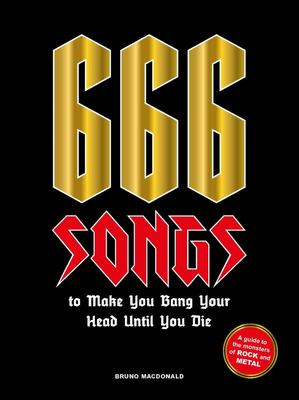 $45.00
NZD
Category: Music
Featuring 666 standout metal songs from 1960 to the present day and illustrated with sleeves, flyers, posters and magazine ads, this is a feast for fans who love it loud. 666 Songs to Make You Bang Your Head Until You Die delves into the dark corners of hard rock and metal, unearthing hidden treasures a nd shining fresh light on old favourites. From pioneers like Black Sabbath and Led Zeppelin, through million-sellers like Van Halen and AC/DC, to skull-crushers like Pantera and The Prodigy, and young bucks like Bring Me The Horizon and Paramore, the selection charts the evolution of the genre over the last 60 years. Each entry is packed with reviews from contemporary musicians, quotes from bandmates and fascinating trivia. Written in an informed, entertaining and irreverent style, 666 Songs to Make You Bang Your Head Until You Dieis a must-have for metal lovers. ...Show more
$55.00
NZD
Category: Music
Robert Shelton met Bob Dylan when the young singer arrived in New York in 1961. He became Dylan's friend, champion, and critic. His book, first published in 1986, was hailed as the definitive unauthorized biography of this moody, passionate genius. Shelton tells the intimate and first-hand story of Bob Dylan's formative years in Greenwich Village NYC, and it is the only biography that has been written with his active cooperation. ​​Dylan gave Shelton access to his parents, Abe and Beatty Zimmerman – whom no other journalist has ever interviewed; to his brother, David; to childhood friends from Hibbing; to fellow students and friends from Minneapolis; and to Suze Rotolo, the muse immortalized on the cover of Freewheelin' , among others. Concluding Dylan's story  during his triumphant 1978 world tour, No Direction Home took 20 years to complete and when it was finally published the book received widespread critical acclaim.  ​​Following his Nobel Prize for Literature Award in 2016, Dylan's standing is higher than at any time since the 1960s and Shelton's book is now seen as a classic. This new illustrated edition, published in the year of Dylan's 80th birthday, includes key images of Dylan throughout his incredible, enduring career, making it a must for all Dylan fans. ​   ...Show more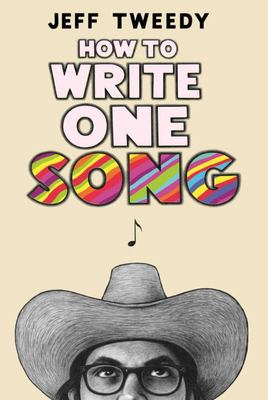 $33.00
NZD
Category: Music
One of the century's most feted singer-songwriters, Wilco's Jeff Tweedy, digs deep into his own creative process to share his unique perspective about song-writing and offers a warm, accessible guide to writing your first song.
$40.00
NZD
Category: Music
Get the full story behind the Red Special, Brian May's hand-built guitar--a unique instrument that helped make May's musical dreams come true. In 1963, Brian May and his father Harold started to build the Red Special--an electric guitar meant to outperform anything commercially made. Here, Brian talks about of his one-of-a-kind instrument, from its creation on. He played it on every single Queen album and during the band's amazing shows: the roof of Buckingham Palace, Live Aid, the closing ceremony of the London 2012 Olympics . . . and beyond. Along with original diagrams, sketches, and notes, May has included a great selection of photographs of himself with the guitar--which was fully dismantled so it could be shot-- as well as close-ups and X-rays. ...Show more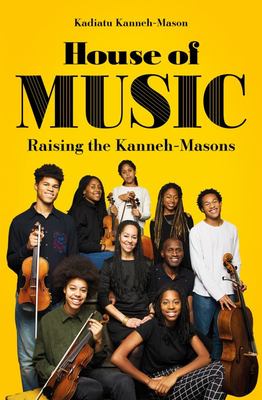 $33.00
NZD
Category: Music
Seven brothers and sisters. All of them classically trained musicians. One was Young Musician of the Year and performed for the royal family. The eldest has released her first album, showcasing the works of Clara Schumann. These siblings don't come from the rarefied environment of elite music schools, b ut from a state comprehensive in Nottingham. How did they do it? Their mother, Kadiatu Kanneh-Mason, opens up about what it takes to raise a musical family in a Britain divided by class and race. What comes out is a beautiful and heartrending memoir of the power of determination, camaraderie and a lot of hard work. The Kanneh-Masons are a remarkable family. But what truly sparkles in this eloquent memoir is the joyous affirmation that children are a gift and we must do all we can to nurture them. ...Show more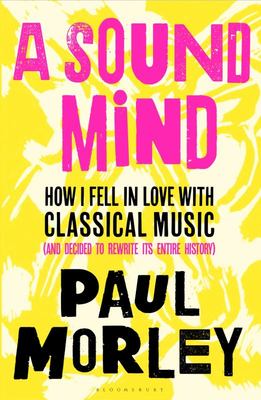 $33.00
NZD
Category: Music
'An alternately funny and moving book about the most important art form on Planet Earth. Destined to become a classic (pun intended)' - Jarvis CockerMusic critic and writer Paul Morley weaves together memoir and history in a spiralling tale that establishes classical music as the most rebellious genre o f all. Paul Morley had stopped being surprised by modern pop music and found himself retreating into the sounds of artists he loved when, as an emerging music journalist in the 70s, he wrote for NME. But not wishing to give in to dreary nostalgia, endlessly circling back to the bands he wrote about in the past, he went searching for something new, rare and wondrous – and found it in classical music. A soaring polemic, a grumpy reflection on modern rock, and a fan's love note, A Sound Mind rejects the idea that classical music is establishment; old; a drag. Instead, the book reveals this genre to be the most exciting and varied in music. A Sound Mind is a multi-layered memoir of Morley's shifting musical tastes, but it is also a compelling history of classical music that reveals the genre's rich and often deviant past – and, hopefully, future. Like a conductor, Morley weaves together timelines and timeframes in an orchestral narrative that declares the transformative and resilient power of classical music from Bach to Shostakovich, Brahms to Birtwistle, Mozart to Cage, travelling from eighteenth century salons to the modern age of Spotify. ...Show more
$48.00
NZD
Category: Music
2020 marks 250 years since Beethoven's birth Ludwig van Beethoven: to some, simply the greatest ever composer of Western classical music. Yet his life remains shrouded in myths, and the image persists of him as an eccentric genius shaking his fist at heaven. Beethoven by Oxford professor Laura Tunbridge cuts through the noise in a refreshing way. Each chapter focuses on a period of his life, a piece of music and a revealing theme, from family to friends, from heroism to liberty. It's a winning combination of rich biographical detail, insight into the music and surprising new angles, all of which can transform how you listen to his works. We discover, for example, Beethoven's oddly modern talent for self-promotion, how he was influenced by factors from European wars to instrument building, and how he was heard by contemporaries. This tour de force - published for the 250th anniversary of Beethoven's birth - provides a fresh overview and a wealth of material that has never been revealed to the wider public before. It's a compelling, human portrayal of Beethoven and a fascinating journey into one of the world's most amazing creative minds. ...Show more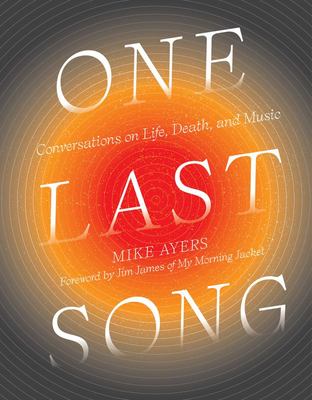 $40.00
NZD
Category: Music
An ironically upbeat book that asks some of today's most inimitable musicians which song they would choose to be the last one they ever hear If you could choose the last song you'd hear before you died, what would it be and why? Your favorite song of all time? Perhaps the one you danced to at your weddi ng? The song from that time you got super stoned and just let the chords speak to you? It's a hard question that Mike Ayers has thought about for years. In One Last Song, Ayers invites 30 musicians to consider what song they would each want to accompany them to those pearly white gates. Weaving together their explanations with evocative illustrations and poignant interludes--what your song to die to says about you, what songs famous people have died to, and more. The book offers insight into the minds of famous artists and provides an entry point for considering how integral music is to our own personal narratives. ...Show more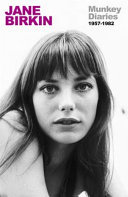 $38.00
NZD
Category: Music
Jane Birkin - actor, singer, songwriter and model - attained international fame with her decade-long musical and personal relationship with Serge Gainsbourg, which featured their internationally controversial hit song 'Je t'aime...moi no plus'. She has also enjoyed a notable career as an actress in Brit ish and French cinema, including Blow-Up, Death on the Nile and Evil Under the Sun. And then there is the Birkin bag... Throughout these years Jane has been keeping a diary: "I've been keeping a journal since I was eleven, writing it to my confidante, the stuffed monkey won in a tombola: Munkey. He has slept by my side, shared my life with John, Serge, Jacques, and been witness to every joy and sadness. Before my children arrived wreaking havoc on my life, I left Munkey in Serge's arms, in the casket where he lay, like a pharaoh. My monkey, protecting him in the after-life. As I re-read my journals, it seems obvious to me that we don't change. What I was twelve years old, I am today. Newspapers are obviously unfair, giving different versions of everything, but here, there is only my version. On principle, I haven't changed anything, and believe me, looking back, I would have preferred to have wiser reactions than I did . . ." We thought we knew nearly everything about Jane Birkin. Her book not only re-creates the flamboyant era of Swinging London and Saint-Germain-des-Prés in the 1970s, it also lets us into the everyday life of an exceptional woman. ...Show more