$25.00
NZD
Category: Biography/Memoir
The inspiration for the film Nomadland starring Frances McDormand.
$40.00
NZD
Category: Biography/Memoir
Matthew Parris, presenter of Great Lives on BBC Radio 4, explores the surprising connection between trauma and greatness through vivid case histories. Ada Lovelace. Frederick Douglass. Vladimir Lenin. Marie Curie. Frieda Kahlo. Carl Jung. Tupac Shakur. All geniuses who changed the world in ways that sti ll influence our lives today. And all men and women who experienced, in childhood, trauma so severe that it should have broken them completely.While presenting Great Lives on Radio 4, Matthew Parris noticed a trend in the lives of the exceptional people the programme covered: many of them had been marked by extreme trauma and deprivation. They seemed to have succeeded not only in spite of their backgrounds, but perhaps even because of them.As Matthew Parris brings each individual's story to life in this original and compelling study, it becomes clear that we must rethink the origins of success, as well as the legacy of trauma. ...Show more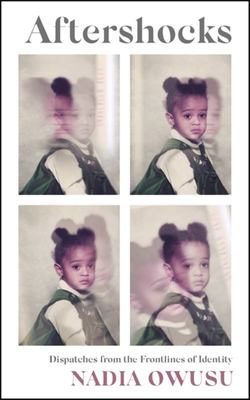 $35.00
NZD
Category: Biography/Memoir
An exceptional memoir about race, family and belonging for a moment when identity and division dominate our global politics I have lived in disaster and disaster has lived in me. Our shared languages are thunder and reverberation. When Nadia Owusu was two years old her mother abandoned her and her bab y sister and fled from Tanzania back to the US. When she was thirteen her beloved Ghanaian father died of cancer. She and her sister were left alone, with a stepmother they didn't like, adrift. Nadia Owusu is a woman of many languages, homelands and identities. She grew up in Rome, Dar-es-Salaam, Addis Ababa, Kumasi, Kampala and London. And for every new place there was a new language, a new identity and a new home. At times she has felt stateless, motherless and identity-less. At others, she has had multiple identities at war within her. It's no wonder she started to feel fault lines in her sense of self. It's no wonder that those fault lines eventually ruptured. Aftershocks is the account of how she hauled herself out of the wreckage. It is the intimate story behind the news of immigration and division dominating contemporary politics. Nadia Owusu's astonishingly moving and incredibly timely memoir is a nuanced portrait of globalisation from the inside in a fractured world in crisis. ...Show more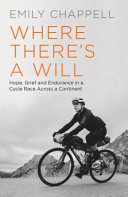 $25.00
NZD
Category: Biography/Memoir
A London cycle courier with a taste for adventure, Emily Chappell entered an extraordinary new race - The Transcontinental - in which riders must find their own way, entirely unassisted, across Europe in the shortest time possible. On her second attempt, she won the women's event, covering nearly 4,000 miles in 13 days and 10 hours, sleeping in short bursts wherever exhaustion took her. In the aftermath of a win that troubled as much as pleased her she worked with Mike Hall, the founder of the race, until his tragic death on the road. Where There's a Will is a book about a normal person finding the capacity to do something extraordinary; the paradoxes of comradeship, competition, vulnerability and will and the shock of grief, combined in a beautifully written and very human story. ...Show more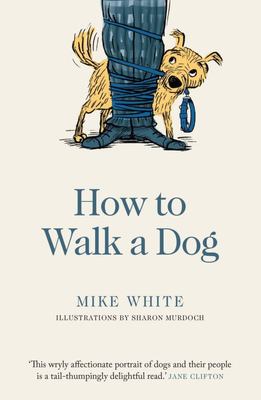 $25.00
NZD
Category: Biography/Memoir
The highs and lows, joy and heartache of owning a dog are told in this beautifully written story of life in and around a dog park. 'The book of the year. THE book on dogs. And people.' Andrew Dickens, Newstalk ZB
$40.00
NZD
Category: Biography/Memoir
'I can vividly remember the last steps of the last ballet, walking off the stage led by a mother and knowing the decision I had to make. That was my last dance.' Mary Li (nee McKendry) is an international ballet star and a mother like no other. She became a household name when her husband Li Cunxin publ ished his bestselling memoir, Mao's Last Dancer- but that book told only half the story. Growing up in a rambunctious family in Rockhampton, Mary discovered an extraordinary early passion for ballet. It saw her move to London at age sixteen, to study at the Royal Ballet School and dance at the London Festival Ballet with the likes of Nureyev, and later to Houston Ballet, where as Principal Dancer she fell in love with the acclaimed Chinese ballet dancer Li Cunxin. The couple became the darlings of the dance world, and were happier than they could have imagined at the arrival of their firstborn daughter, Sophie. Then right at the height of her international career, Mary seemingly disappeared from view, leaving the fans aghast. What could have happened to cause a woman so committed, so talented, to give it all away in a heartbeat? Now, almost twenty years on, fans finally get their answer about what happened next to this inspiring family, and learn why it is Mary's turn to tell a truly remarkable tale. Mary's Last Dance is a powerful and uplifting memoir about chasing an impossible dream, and sacrificing one's own ambition for the love of a child. It is a moving and unforgettable story of passion, dedication and devotion - and the highly anticipated sequel to one of the world's most beloved books.   ...Show more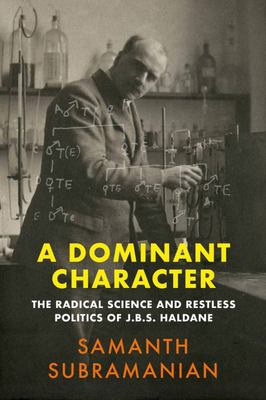 $45.00
NZD
Category: Biography/Memoir
The bold and brilliant biography of maverick British scientist J.B.S. Haldane, one of the twentieth-century's greatest thinkers, by an award-wining author.
$28.00
NZD
Category: Biography/Memoir
Lord Alfred Douglas, known as 'Bosie', son of the Marquess of Queensberry, was known as one of the most beautiful young men of his generation. Aged twenty-one he met and became the lover and subsequent obsession of Oscar Wilde. Their relationship caused a scandal in 1895 when Wilde took Queensberry, Do uglas's aggressive father, to court for libel. When the details of their relationship were aired in court, Wilde was convicted of sodomy and gross indecency and later imprisoned. Wilde's story is well known, but this is the first book to tell it from Douglas's perspective. Written, and originally published in 2000, with access to never-before-seen papers , Bosie explores the contradictions, tensions and turmoils of Douglas's life with Wilde and beyond as a poet, husband and father. This compelling biography uncovers the life of one of the most notorious figures in literary history, and its course from gilded beautiful youth to semi-reclusive outcast, at the time of Douglas's death in 1945. ...Show more
$45.00
NZD
Category: Biography/Memoir
Vincent O'Sullivan's compelling, nuanced portrait of the great New Zealand artist Ralph Hotere brings the man and his art to life. Ralph Hotere (Te Aupouri and Te Rarawa; 1931-2013) was one of Aotearoa's most significant modern artists. Hotere invited the poet, novelist and biographer Vincent O'Sulliva n to write his life story in 2005. Now, this book - the result of years of research and many conversations with Hotere and his fellow artists, collaborators, friends and family - provides a nuanced, compelling portrait of Hotere: the man, and the artist. ...Show more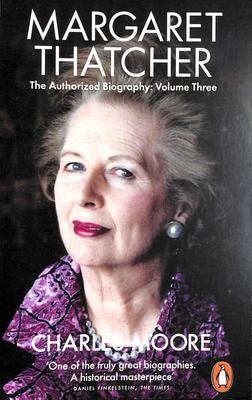 $40.00
NZD
Category: Biography/Memoir
The final part of Charles Moore's bestselling and definitive biography of Britain's first female Prime Minister, 'One of the great biographical achievements of our times' (Sunday Times) A TIMES, SUNDAY TIMES, FINANCIAL TIMES, TELEGRAPH, IRISH TIMES, NEW STATESMAN AND SPECTATOR BOOK OF THE YEAR How did Margaret Thatcher change and divide Britain? How did her model of combative female leadership help shape the way we live now? How did the woman who won the Cold War and three general elections in succession find herself pushed out by her own MPs? Charles Moore's full account, based on unique access to Margaret Thatcher herself, her papers and her closest associates, tells the story of her last period in office, her combative retirement and the controversy that surrounded her even in death. It includes the Fall of the Berlin Wall which she had fought for and the rise of the modern EU which she feared. It lays bare her growing quarrels with colleagues and reveals the truth about her political assassination. Moore's three-part biography of Britain's most important peacetime prime minister paints an intimate political and personal portrait of the victories and defeats, the iron will but surprising vulnerability of the woman who dominated in an age of male power. This is the full, enthralling story. ...Show more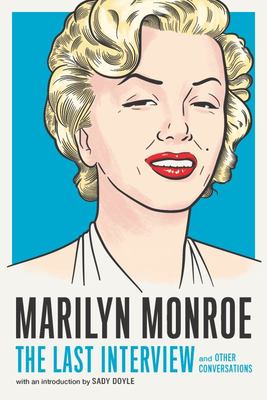 $37.00
NZD
Category: Biography/Memoir | Series: The\Last Interview Ser.
During her short life, Marilyn Monroe was globally revered as the sex symbol of the 1950s and 60s, and the originator of "bombshell blonde" image. Today we understand her better as someone keenly self-aware of the artiface involved in playing that part, and as a world-class actor poised to break out of the role that Hollywood assigned her. The conversations gathered here--spanning her emergence on the scene to just days before her death at age 36--show Monroe at her sharpest and most insightful on the thorny topics of ambition, fame, femininity, desire, and more. With an introduction from Sady Doyle that asks us to think of Monroe, not as tragic, but as righteously and justifiably angry, this collection offers a new look at a figure whom the media of the day, and our own assumptions about her and her "type", have kept us from ever getting to know. ...Show more