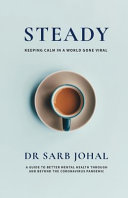 $40.00
NZD
Category: Psychology
How do you deal with uncertainty and anxiety when your world is upended by the coronavirus pandemic? Dr Sarb Johal, an expert in emergency management and disaster psychology, had to answer that question for an entire country as he helped develop the world-leading response that saw Covid-19 stamped out by the 'team of five million' in his home country of New Zealand. The lessons, which we can all apply in our daily lives, are in this timely book. Full of easy-to-follow, practical tools and tips, Steady can get you through any crisis or change of circumstance with your mental health intact. You'll learn how to deal with uncertainty; the psychological impact of empathy — both on ourselves when we offer it, and to those who receive it; along with practical ideas around introducing structure into your life and how this can help reduce stress and contain feelings of panic. Steady is for anyone wanting to strengthen their capacity to ride the possible coming waves of Covid-19 — as well as life's general ups and downs — with more calm, ease and a sense of groundedness. 'Following Dr Sarb Johal on social media has been my calm port in the pandemic storm. Now he's pulled all his gems together into a fascinating and very readable book. In Steady, Dr Johal draws on his 30 years of experience as a psychologist to offer evidence-based tips to help us all get through the pandemic.  — Dr Siouxsie Wiles, Microbiologist & Associate Professor at the University of Auckland ...Show more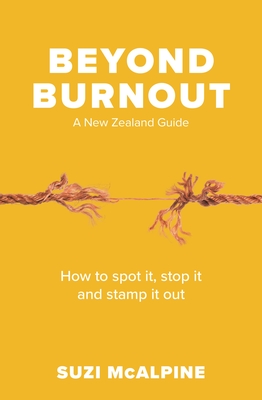 $38.00
NZD
Category: Psychology
Burnout is costing us. There are the personal costs to health and finances, organisational costs in lost productivity and sick leave, and national costs when it comes to healthcare services and similar. Following her own first-hand experience, as well as the countless similar scenarios she's seen in her role as an executive coach, Suzi McAlpine has created a book about burnout to help create environments and organisational cultures that reduce its occurrence. This couldn't come at a more important time. The World Health Organisation has upgraded the classification of burnout to a syndrome - believing it to be a significant factor influencing people's health and, by extension, that of our organisations and societies. As well as actionable tools and key takeouts, each chapter/ section will include information about how to recognise the signs of burnout, and practical how-tos for leaders to reduce its presence in organisations. She also explains how to treat and address burnout when it is present. ...Show more
$26.00
NZD
Category: Psychology
The non-fiction phenomenon of the year and #1 Sunday Times bestseller by leading psychotherapist, broadcaster and agony aunt, Philippa Perry. Perry's unique take on the relationship between parents and children became an instant favourite of both. In this paperback edition, she encloses an exclusive ad ditional chapter with brand new stories from readers ranging from devastating to heart-warming. ...Show more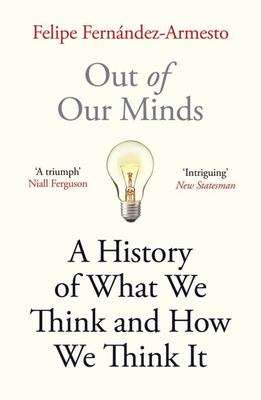 $25.00
NZD
Category: Psychology
'Immensely learned and ambitious -seam-bursting eclecticism and polymathic brio - This is by any standards a significant book and its author deserves high praise.' Literary Review To imagine to see that which is not there is the startling ability that has fuelled human development and innovation throug h the centuries. As a species we stand alone in our remarkable capacity to refashion the world after the pictures in our minds. Traversing the realms of science, politics, religion, culture, philosophy and history, Felipe Fern indez-Armesto reveals the thrilling and disquieting tales of our imaginative leaps. Through groundbreaking insights in cognitive science, he explores how and why we have ideas in the first place, providing a tantalising glimpse into who we are and what we might yet accomplish. Fern indez-Armesto shows that bad ideas are often more influential than good ones; that the oldest recoverable thoughts include some of the best; that ideas of Western origin often issued from exchanges with the wider world; and that the pace of innovative thinking is under threat. ...Show more
$33.00
NZD
Category: Psychology
Told through case studies and medical history, this is an enlightening, in-depth book on the fascinating science behind pain and the complexities of its treatment, by one of the leading doctors in this area.
$37.00
NZD
Category: Psychology
We're more connected, yet lonelier than ever - practical ways to combat the alarming rise of loneliness by bestselling author and social researcher, Maggie Hamilton. Practical solutions to combat social isolation in our families and communities.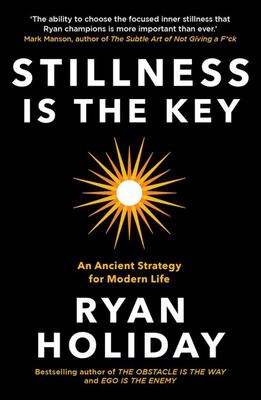 $25.00
NZD
Category: Psychology
The #1 New York Times Bestseller that shows why slowing down is the key to getting ahead.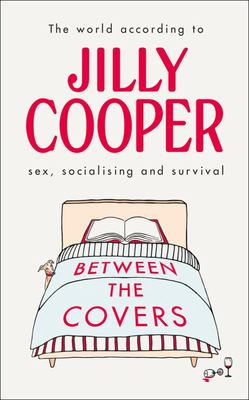 $37.00
NZD
Category: Psychology
'One truth I have learnt, as middle age enmeshes me like Virginia creeper, is that I shall never change-because my capacity for self-improvement is absolutely nil.' A classic collection of journalism from the legendary Jilly Cooper. Wonderfully warm and astonishingly acerbic, Jilly's observations from h er days as a much-loved newspaper columnist cover everything on sex, socialising and survival - from marriage and friendship; the minutiae of family life and the tedium of going to visit people for the weekend; to the stress of hosting dinner parties and the descent of middle age. Entertaining and full of heart, join Jilly Between the Coversto explore the very highs and lows of everyday life. Praise for Jilly Cooper- 'Joyful and mischievous' Jojo Moyes 'Fun, sexy and unputdownable' Marian Keyes 'Flawlessly entertaining' Helen Fielding ...Show more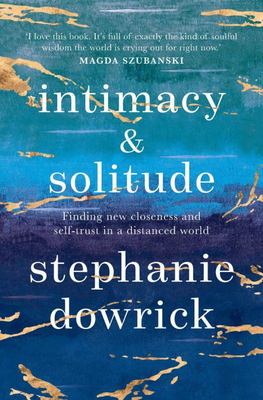 $37.00
NZD
Category: Psychology
Social distancing under COVID has thrown us more deeply into our intimate relationships, and kept us achingly apart from family, friends and others. Stephanie Dowrick's classic Intimacy and Solitude is the wise guide we need to help us find our personal ground, whatever challenges we face.
$35.00
NZD
Category: Psychology
This fully updated edition of the highly successful The Reality Slap contains a new wealth of advanced expertise on coping effectively when life hurts. From serious illness to divorce; loneliness to the stress of a pandemic, it provides compassionate, constructive guidance to help you recover from setba cks and emerge stronger than before. Sometimes, it can feel like life holds endless setbacks and challenges; like reality is continually slapping you in the face and causing pain that you aren't equipped to handle. This 'reality slap' can take many forms, from the death of a loved one to the loss of a job, loneliness to rejection. And whatever form it takes, it hurts! With constructive methods based on real-world research, this guide gives you the tools to rebuild your life and thrive after serious setbacks. Ten years after the success of its first edition, this fully updated and rewritten edition of The Reality Slap contains a new wealth of advanced expertise on coping effectively when life hurts. Dr Russ Harris shows you how to apply the scientifically proven methods of Acceptance and Commitment Therapy in your daily life and reconnect with yourself and others. Written in a kind, supportive voice with lots of examples and exercises, this timely self-help book contains mindfulness wisdom, hands-on advice and case-studies. Every aspect of the book is designed to be accessible, simple to implement, and to comprehensively tackle emotions arising from setbacks. If you are facing difficulty and don't know where to turn, The Reality Slap is the essential guide to finding happiness and fulfilment. Learn how to heal from your pain and come out stronger than before with this powerful book that might just change your life. ...Show more
The Space Between
by Michelle Andrews; Zara McDonald
$37.00
NZD
Category: Psychology
There's this weird gap in life that's fuelled by cheap tacos and even cheaper tequila – also known as our twenties. It's a specific limbo of being suspended between being a teenager and a Proper Adult, and though it's wildly confusing, often lonely, sometimes embarrassing and frequently daunting, there' s also a whole lot of magic to be found in the chaos. It's a time when we're finding our own voices, making up our own minds, cementing our relationships and starting to fulfil our big ambitions (or simply just working out what they are). Michelle Andrews and Zara McDonald, creators of the award-winning pop culture podcast Shameless, are two of the many twentysomething women trying to make sense of it all. They definitely don't have all the answers but they know that mapping out our place in the world is a little bit easier when we do it together. Brimming with wit and unflinching honesty, here are their stories and personal puzzles about life as twentysomethings: from heartbreak and mental health challenges to overcoming career setbacks and letting go of fear. (Not forgetting the deeper meaning behind the state of their fridges and why it's so damn good to ghost out of a friend's party.) Join Zara and Michelle as they navigate their journeys between the women they are now and who they want to be. You just might find tiny pieces of yourself in the space between the first page and the last. ...Show more
$37.00
NZD
Category: Psychology
An indispensable guide that empowers parents to understand and recognise anxiety in their children, and to help them to develop strategies to manage it together. Parents hold the key to helping their children with the strains of our always-on world. Love In, Love Out helps parents to step back, take a b reak, and learn to understand the anxiety our children all experience at one time or another. In her book, Clinical Psychologist, National University of Ireland Lecturer, A Lust for Life Mental Health Lead and mother of two, Dr Malie Coyne sets out to help parents to help their anxious children. Drawing from key psychological theories (attachment theory, cognitive behavioural therapy and compassion-focused therapy), and real-life case studies, Coyne translates her knowledge and experience into practical advice for busy families and stressed-out parents. As parents learn to become the 'emotional anchor' from which their child can learn to trust and begin to explore their world, they will find the balance between showing their children compassion and encouraging them to face their fears as they grow and develop. Filled with hands-on activities and centred on a compassionate, kind approach to children and their parents, Love In, Love Out will become a bedside bible for parents of children of any age, helping them to negotiate the many bumps in the road to managing their anxiety. ...Show more