Latest news email:
Welcome to summer 2020!
Even if you're back at work, this is the perfect time of year to indulge in some beach reading. Here are a few ideas – remember, there are plenty of other options in store.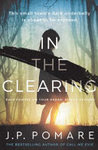 NZ author J.P. Pomare's second book, In the Clearing, is a ticking-clock thriller that braids together the stories of a girl raised in a terrifying cult, and of an overprotective single mother whose fears for her child are about to come true. It's a real page-turning psychological thriller that messes with your head right up to the very end. $35

American Dirt by Jeanine Cummins is already promising to be one of the very hottest books of the year. It's the vivid, unputdownable story of a mother and her eight-year-old son fleeing from a drugs cartel across the US-Mexico border. Don't be put off by the high-adrenaline tone of the back cover blurb – this is much, much more than an adventure story and offers intriguing insights into what people will go through for family and the hope of a safer life. $35

For a different take on migration, Isabel Allende's new novel, A Long Petal of the Sea, is an epic story of love, war, family, and the search for home. In the late 1930s, civil war grips Spain. When General Franco and his Fascists succeed in overthrowing the government, hundreds of thousands are forced to flee in a treacherous journey over the mountains to the French border. Among them is Roser, a pregnant young widow, who finds her life intertwined with that of Victor Dalmau, an army doctor and the brother of her deceased love. In order to survive, the two must unite in a marriage neither of them desires. $37

For years, rumors of the "Marsh Girl" have haunted Barkley Cove, a quiet town on the North Carolina coast. So in late 1969, when handsome Chase Andrews is found dead, the locals immediately suspect Kya Clark, the so-called Marsh Girl. But Kya is not what they say. Sensitive and intelligent, she has survived for years alone in the marsh that she calls home, finding friends in the gulls and lessons in the sand ... An ode to the natural world, a heartbreaking coming-of-age story, and a surprising tale of possible murder, Where the Crawdads Sing by Delia Owens has touched the hearts of millions of readers around the world. Now in B-format paperback for $25

Emma (with screenplay by Eleanor Catton) starts at the Lido on 13 Feb. Refresh your memory by rereading the book before you see the film. We have the Macmillan Classics edition in store for just $15.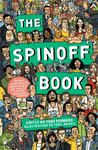 In non-fiction with a summer theme, we have The Mosquito: A History of Our Deadliest Predator, by Timothy Winegard – the extraordinary story of how a tiny bloodsucking insect has played a greater role in shaping history than any other living creature. (Next time you swat a mosquito, try not to be disheartened by the thought that there's 110 trillion more to go …). $38

The Spinoff Book brings together some of the best writing from the first five years of The Spinoff website (www.thespinoff.co.nz), including previously unpublished work. It's a great selection to dip into, with articles to suit any mood, from serious topics such as climate change and discrimination to lighter hearted pieces on families and food. If you don't already read the website, it's a great source of book reviews and independent, in-depth news stories. $38.
---
It's not too late to get 2020 diaries and calendars – we have a (dwindling) supply still in store, all at 50% off.
---
And finally, if you've decided to stay in Hamilton for Anniversary Weekend instead of getting stuck in endless traffic jams, Poppies is open Saturday 10-4 and Sunday & Monday 11-3. The shop will be cool, so it's the perfect opportunity to stock up on hot summer reading.