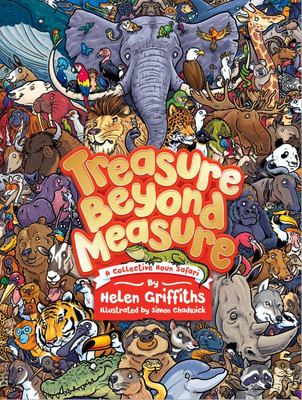 $20.00
NZD
Category: Picture books
If ever there was a trip you need to take, it's this Collective Noun Safari! Be entertained by the creatures and the words you'll encounter as you travel through the pages. Some are fierce. Some are funny. All are fascinating and each is precious to this planet. Yet, one extremely dangerous creature thr eatens to steer the entire journey off-course. Ultimately, only YOU can determine the destination. ...Show more
$20.00
NZD
Category: Picture books
If you loved 'Aroha's Way' then you will LOVE our new children's picture book called 'Let It Go'. Let It Go encourages children to explore what emotions feel like in their body and finda unique way to release them. Join Aroha and her friends as they navigate their waythrough four emotions: sadness, ange r, shame and fear. The Latin derivative for the word emotion, 'emotere,'  literally means energy in motion.  Following on from the huge success of 'Aroha's Way', Aroha and her friends are again showing children they are not alone in feeling uncomfortable emotions and empowering them with strategies to manage those feelings when they arise. In the back of the book, we have extra notes in the hope that it will again open up conversations between adults and children. Learning to label emotions, recognise how they feel in the body and ways we can allow those emotions to be let go are all valuable tools for our tamariki. ...Show more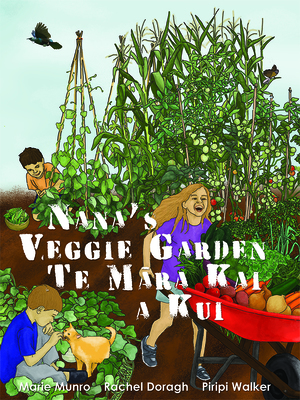 $25.00
NZD
Category: NZ Picture Books
New Zealand has the world's best summers and the magic of being a kid is still alive in kiwi backyards. This summer, Jacob, Max, Bella and Lucas help Nana grow an amazing summer garden, filling each and every day with lots of new learning and bunches of awesome memories Nana's garden it grows, and it gr ows from the tiny wee seeds, she plants in neat rows. Kei te tupu haere te mara a Kui, kei te tupu, kei te tupu he kakano iti i ruia mai, he rarangi, he momo, he rarangi, he momo Piripi Walker's translation has kept the words simple and clear, so the rhythm is right, and each sentece flows when delivered aloud. Rachel Doragh's dynamic illustrations incorporate related Maori words and phrases and bring the story to life in an authentic kiwi vegetable garden. ...Show more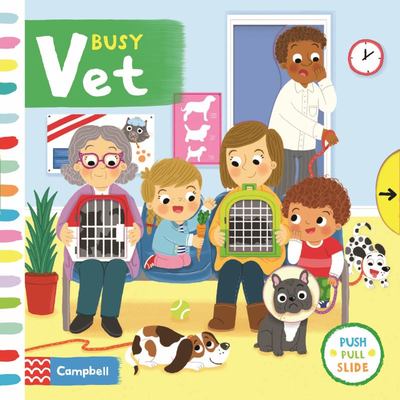 $9.00
NZD
Category: Board Books | Series: Busy...
With lots to see, in Busy Vet children can join in by pushing, pulling and turning the tabs to experience a trip to the vet.Children will love playing with this bright and colourful board book with gentle rhyming text and wonderful illustrations by Louise Forshaw, which is part of the Busy Book series.A lso available: Busy Garage, Busy Builders, Busy Playtime, Busy Beach, Busy Garden, Busy Airport, Busy Railway, Busy Town, Busy Farm, Busy Bookshop, Busy Swimming, Busy Fire Station, Busy Zoo, Busy Hairdresser, Busy Pets, Busy Baking, Busy Park, Busy Farm and Busy Café ...Show more
$23.00
NZD
Category: Picture books
A fun, visual miscellany for younger children who love anything related to cars and wheels! Each double-page spread features a different group of fascinating vehicles to pore over, such as trains, race cars, emergency vehicles, and even a junk yard. Filled with hundreds of different trucks and other ve hicles from around the world, even the most avid young transport fanatic will discover surprising new machines they haven't seen before! ...Show more
Where's Mrs Tiger?
by Ingela P. Arrhenius (Illustrator)
$15.00
NZD
Category: Board Books
Bold new jungle title in this best-selling novelty series!
$17.00
NZD
Category: Fiction Age 9-12
Robin and Marion are back! Second in the brand-new, action-packed series from international bestseller Robert Muchamore. 'Strikes the bullseye.' - The Times  
$20.00
NZD
Category: Children
One night on Nadia Lim's Central Otago farm a little chick hatches out of its egg ..."My, oh my, you're MARVELLOUS!" Mama whispers happily. "Welcome Marvellous Marvin, to our little family." This adorable picture book, inspired by a true story, includes family photos, egg-citing farm and food facts and a collectable Nadia Lim fluffy pancakes recipe. ...Show more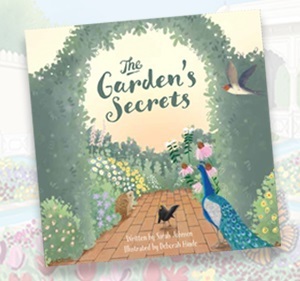 $25.00
NZD
Category: NZ Picture Books
"A door!" said Cooper, "In a garden? Why have a door in a garden?" The Garden's Secrets is a delightful picture book aimed at children aged from 2 to 6 years. This book will take you on a magical journey around many of the beloved locations at Hamilton's award winning Hamilton Gardens. The Garden's Sec rets is a playful story unique to the gardens with a narrative structured to encourage children to ask question. The map in the back will have readers retrace Cooper's footsteps themselves. ...Show more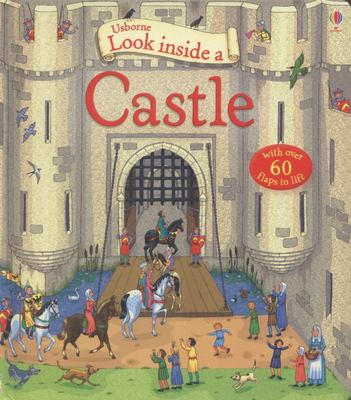 $23.00
NZD
Category: Board Books | Series: Usborne Look Inside
This is an innovative flap book offering a fascinating glimpse behind the scenes of a busy castle. Amid the hustle and bustle, find flaps beneath flaps and many more surprises to keep enquiring minds entertained. Young readers can meet lords, ladies, knights and squires and find out how they live, work, fight and relax in their magnificent castle home. ...Show more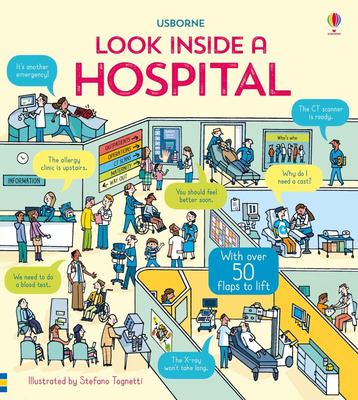 $23.00
NZD
Category: Board Books | Series: Look Inside
Look Inside a Hospital is a fabulous addition to the Look Inside series, a fascinating insight into what really goes on in a hospital and an important book for any child who might be visiting ill relatives or need to go into hospital themselves. Find out what it's like to stay overnight, how operations happen and where babies are born. Flaps on every page reveal intriguing action behind the scenes, including where the surgeons get scrubbed up and where the vomit bowl is emptied! The Emergency spread has a full page gatefold to show even more busy action. Includes internet links to websites with video clips and activities to find out more about hospitals and meet patients, doctors and nurses. ...Show more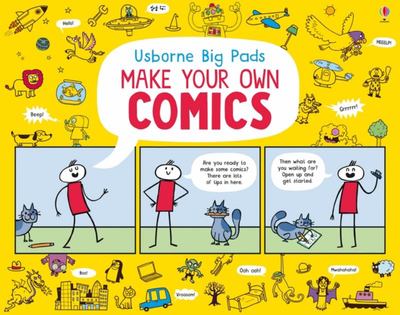 $17.00
NZD
Category: Activity books
"This awesome activity pad is jam-packed with everything children need to design their very own comic strips. Create comics about swashbuckling pirates, a space adventure, a rogue robot rampage and many more. With lots of hints and tips on drawing characters, showing emotions, setting the scene and addi ng speech bubbles and sound effects." ...Show more