Mihi
by Gavin Bishop
$18.00
NZD
Category: Board Books
Board book. This beautiful baby book introduces ideas of me and my place in the world in the shape of a simple mihi or pepeha. Mihi / mihimihi / pepeha: introducing yourself and making connections to other people and places. Mihi is a simple book to share with babies and talk about their whānau and pl ace in the world. Repeating colours and shapes show the connections between waka, mountain, iwi through to mama, papa and the baby reader. This book is an introduction for children of any age to their own pepeha—and to the idea of a pepeha. ...Show more
$18.00
NZD
Category: Board Books
For brave hunters and bear lovers, the classic chant-aloud by Michael Rosen and Helen Oxenbury is now available in a delightful puzzle book edition. Imagine the fun of going on a bear hunt -- through tall, wavy grass (swishy swishy swishy! ), swampy mud (squelch squelch squelch! ), and a swirling whirl ing snowstorm (hoooo woooo! ) -- only to find a "real" bear waiting at the end of the trail! The perfect gift for a preschooler, this exciting novelty edition includes seven press-out puzzles featuring Helen Oxenbury's lively art. ...Show more
Sharkblock
by Christopher Franceschelli; Peskimo (Illustrator)
$25.00
NZD
Category: Board Books | Series: An\Abrams Block Book Ser.
Learn about different shark species and habitats in this fin-tastic addition to the bestselling Block book series In this follow-up to Alphablock, Countablock, Dinoblock, Cityblock, Buildablock, Farmblock, and Loveblock, readers will learn all about shark species, habitats, diets, and more. In keeping w ith the rest of the series, Sharkblock features die-cut pages, gatefolds, and the charming art of British design team Peskimo. Among the sharks featured are great whites, Greenland sharks, nurse sharks, reef sharks, sand tiger sharks, catsharks, mako sharks, whale sharks, and even the gigantic extinct megalodon ...Show more
$25.00
NZD
Category: Board Books | Series: That's Not My... Ser.
This charming gift set includes That's not my fairy... and an adorable fairy soft toy. There are five fairies to meet in the book, with shiny dresses, sparkly wands and fluffy wings, and children can cuddle the plush fairy as they listen to the book being read. A full-spec edition of a bestselling 'That 's not my...' book and a high-quality plush toy, packaged together in an attractive, sturdy gift box, makes this an ideal present for any little child. Part of a collection of book and toy gift sets that include That's not my Unicorn, Meerkat, Penguin, Owl, Snowman and Reindeer. Part of an internationally bestselling series, which includes over fifty titles and has sold over 5 million copies in the UK alone. ...Show more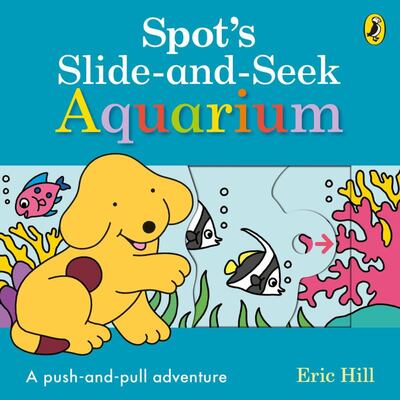 $18.00
NZD
Category: Board Books
Spot and Dad are off to the aquarium - but will Spot find the clownfish he's looking for? Curious minds will love exploring the aquarium with Spot in this colourful board book, which features a sturdy novelty to slide, push, jiggle or pull on every spread . . . The gentle narrative is perfect for read ing aloud, whilst the interactive novelty on every spread helps children to engage and explore. ...Show more
$9.00
NZD
Category: Board Books
Bring your favourite characters to life with this interactive board book based on the bestselling picture book by Julia Donaldson and Axel Scheffler.What happens when a tiny snail hitches a lift on the tail of an enormous whale? Push and pull the tabs to see them head off on an amazing journey around th e world, help the snail with her big plan to save the whale after disaster strikes and he is beached in a bay, and then slide out the big tab on the last page to watch them both travel safely away - hooray!The Snail and the Whale: A Push, Pull and Slide Book is the perfect introduction to the bestselling picture book The Snail and the Whale by Julia Donaldson and Axel Scheffler, creators of The Gruffalo, and a great gift for fans of the original story. ...Show more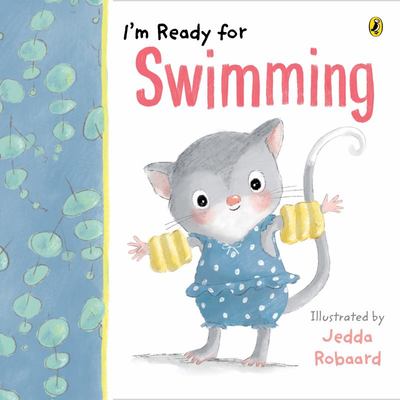 $16.00
NZD
Category: Board Books
I'm getting ready to learn how to swim . . . This adorable story describes the heartening apprehension and elation of beginning swimming lessons. The I'm Ready series is a collection of fun, bright board books about exciting milestones and events in many children's lives. These gorgeous board books are designed as handy explainers for children that parents can trust, with a look the whole family will love. The I'm Ready series serves as a stepping stone between first concept books (numbers, alphabet, colours, animals, etc) and longer narrative picture books. They are ideal for children ages 3 to 4. The series is illustrated by Jedda Robaard, a beloved Australian author and illustrator. These gorgeous books will win over parents and children alike with Jedda's adorable illustrations, full of familiar Australian scenes, animals and flora. The books are about key experiences in a child's life, whether it's feeling anxious about learning to swim or getting ready to celebrate with family. ...Show more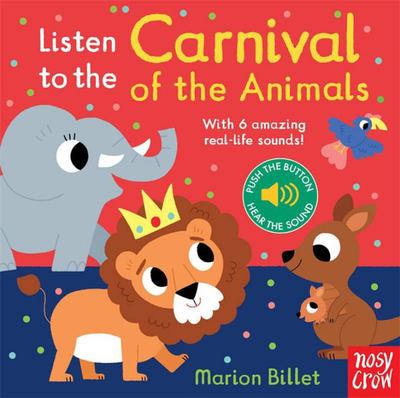 $22.00
NZD
Category: Board Books
An internationally bestselling series of board books with amazing real-life sounds! It's time to listen to beautiful music from French composer Camille Saint-Saens's beloved classical piece The Carnival of the Animals. Push the buttons to hear the songs! Aimed at babies and toddlers, this ground-breaki ng series of interactive board books has a button on every spread, which plays one of six different exceptional quality sound effects. Children of every age will be captivated as they bring the artwork to life with six amazing real-life sounds.   ...Show more
$17.00
NZD
Category: Board Books
Staff notes: These monsters are very curious creatures. They have names like Harriet and Simon and Pauline and Terrence, and they're contending with the weird morning ritual of putting on clothes. For these little monsters, just like little humans, clothes are a bit difficult. Pauline puts her pants on her head, Cassie is intent on wearing her toy cars, and Evie – well Evie doesn't know what she's doing. This is a delightful new board book guaranteed to get some giggles.  Monstrously funny clothes combinations to delight little monsters everywhere! When monsters get up in the morning, they have to find something to wear. Simon wears socks, Darrell puts on a dress and Terrence tries on a tomato. Meanwhile, Cassie is wearing cars and Lester has the latest fashion – leaves! Daisy's adorable, cheeky little monsters try all sorts of hilarious combinations of clothes that little children won't be able to resist.   ...Show more
$13.00
NZD
Category: Board Books
This beautiful, brightly illustrated board book introduces babies to animals both in English and in Maori. From back yards and farms to the wildness and forests of Aotearoa, these vibrant pictures are the perfect introduction to animals for Kiwi babies. This simple and eye-catching book, with essential words in English and Maori, will delight our littlest learners. ...Show more

$17.00
NZD
Category: Board Books
Gulp, gulp, gulp: one toy after another disappears into the mouth of the hungry wolf. Now he's almost full, just a last little fly for dessert--uh-oh The Wolf and the Fly combines story and guessing game. Together you can guess which object on the shelf will be eaten next, then, when everything re-eme rges, the game starts anew. This is an original and delightful guessing, memory, observation and naming game from award-winning author and illustrator Antje Damm, whose The Visitor was a New York Times Illustrated Book of the Year. ...Show more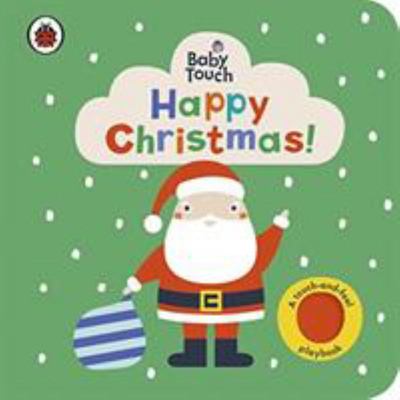 $8.00
NZD
$16.00
(50% off)
Category: Board Books
Baby Touch: Happy Christmas! is part of Ladybird's best-selling Baby Touch series, designed to help stimulate a baby's senses from birth. Encouraging interaction and play, the Baby Touch books are lots of fun for the very youngest babies, as well as toddlers. Baby Touch: Happy Christmas! is a bold, bri ght board book perfect for little hands to explore during their very first festive season! With a touch-and-feel on every double page, it helps to stimulate your baby's senses as well as teaching first words. ...Show more