$18.00
NZD
Category: Fiction Age 9-12 | Series: The Treehouse
Andy and Terry have added 13 new levels to their treehouse and now it's even more out of this world than before! There's a soap bubble blaster, a GRABINATOR (it can grab anything from anywhere at any time), a time-wasting level, a toilet paper factory (because you can never have too much toilet paper), a room full of mechanical grandparents, a super long legs level, an extraterrestrial observation centre and the best bookshop-in-a-treehouse-in-a-tree-in-a-forest-in-a-book in the whole world! Well, what are you waiting for? Come on up! ...Show more
Slime
by David Walliams
$23.00
NZD
Category: Fiction Age 9-12
 Welcome to the Isle of Mulch! Home to a large number of awful adults who like nothing more than making children miserable. And the island is owned by the most awful one of all – Aunt Greta Greed! Something needs to be done about them. But who could be brave enough? Meet Ned! Ned has lived on Mulch all his life and whilst trying to get his own back on his trickster sister, Jemima, he discovers one of the great mysteries of the world – slime! What is it? Who is it? Where does it come from? And how does Ned use slimepower to take on the horrible grown-ups of Mulch? ...Show more
$25.00
NZD
Category: Children
Fly into a fiery and fantastical future with No. 1 bestselling author David Walliams, in an epic adventure of myth and legend, good and evil, and one small boy who must save the world… Illustrated by the artistic genius Tony Ross! It is 2120 and London is in ruins. The young Prince Alfred has never know n a life outside Buckingham Palace – but when strange goings-on breach its walls and stalk the corridors in the dead of night, he is thrust into a world of mystery, adventure and monsters. And when his mother, the Queen, is dragged away to the Tower of London, Alfred must screw up his courage and battle to save her, himself… and the entire city. In a future of myths and legends, join the bestselling David Walliams and venture forth into his most enthralling tale yet!   ...Show more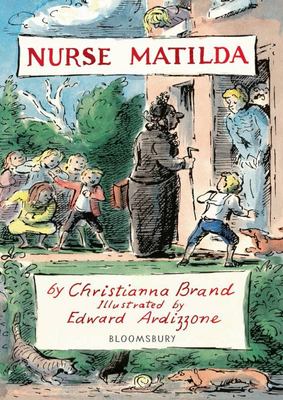 $23.00
NZD
Category: Fiction Age 5-8
Once upon a time there was a huge family of children; and they were terribly, terribly naughty ...So begins Nurse Matilda, the first of three books about the no-nonsense nanny who uses magic to rein in the mischievous children in her charge - and changes their lives forever. This covetable, highly coll ectable new hardback edition of a timeless classic is packed with episode after episode of mischief, mayhem and hilarity, all accompanied by Edward Ardizzone's beautiful original illustrations. The inspiration for the much-loved film Nanny McPhee, starring Emma Thompson and Colin Firth, Nurse Matilda overflows with naughtiness, wit and timeless humour - the perfect gift for mischief-makers both young and old! ...Show more
$38.00
NZD
Category: Picture books
A large-format lift-the-flaps visit to the haunted house of Madame M - enjoy the thrill of uncovering what lurks in the wardrobe, behind the door, tucked under the furniture… Are you lost? Come in. You're in luck--there's no one here just now. Shhh... Be as quiet as you can, and very, very careful... In The House of Madame M, we explore a strange house: hallway, living room, kitchen, bathroom and bedroom. Each room is full of surprises to make even the bravest shiver. Are we in the house of an ogre? A witch? Something else altogether? This visit to Madame M's brings the thrill of finding what lurks in the wardrobe, behind the door, tucked under the furniture. Full of humor and detail, it will mesmerize readers of all ages. ...Show more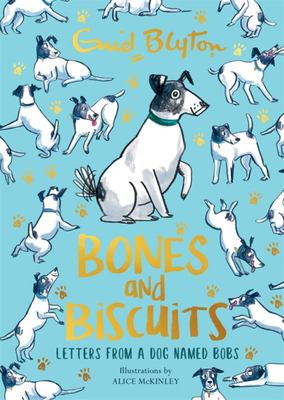 $25.00
NZD
Category: Fiction Age 5-8
It's a dog's life! An adorable book of letters from Bobs the dog, by much-loved author Enid Blyton. The perfect gift for animal-lovers of all ages. "Bones and biscuits! If a cheeky bird didn't fly down to my nose and eat a crumb off my left whiskers! Really, people have no manners at all these days!" I n this very funny book, Bobs gives us his opinions on everything from fireworks to frogs, cats to Christmas, in his own words. This illustrated collection of his letters takes us through a year in the life of Bobs, the adored pet terrier owned by national treasure Enid Blyton. Written by Enid Blyton every week to entertain young readers in the 1920s-40s, these have never been published together in book form before. The perfect gift for readers of any age, from 7 to 97, who love dogs and funny stories. ...Show more
$15.00
NZD
Category: Fiction Age 5-8 | Series: You Choose: Fractured Fairy Tales
How much do you really know about the story of Hansel and Gretel? Was the witch that bad, or was she just sick of kids eating her out of house and home? Did Hansel and Gretel leave a trail of breadcrumbs, or did they leave space beacons behind as they explored the galaxy in their spaceship? Find your wa y through three different versions of the classic fairy tale. In this story, YOU CHOOSE how it ends. Will you find your happily ever after? ...Show more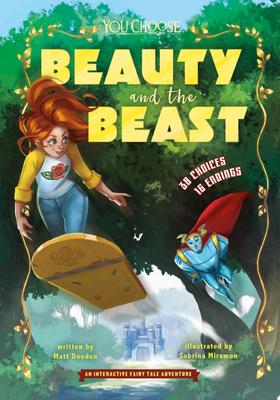 $15.00
NZD
Category: Fiction Age 5-8 | Series: You Choose: Fractured Fairy Tales
It's a tale as old as time. But what happens when Beauty is a real beast? Or when the prince is an android? Navigate your way through three twisted versions of the classic fairy tale. Will YOU CHOOSE the path to your happily ever after?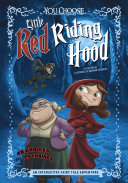 $15.00
NZD
Category: Fiction Age 5-8 | Series: You Choose: Fractured Fairy Tales
In a battle of wits, who will win? Little Red or the Wolf? The epic struggle between the two takes some unexpected twists in this fractured retelling of the beloved fairy tale. Who do you trust? What do you do? When You Choose the path through three new versions of this fairy tale, the consequences can be chilling, surprising or disastrous.Australian Curriculum: English - Literacy English - Literacy Australian Curriculum Correlation: (Year 3) 'Point of view'   ...Show more
$15.00
NZD
Category: Fiction Age 5-8 | Series: The Tindims
'What is rubbish today is treasure tomorrow.' A new series that empowers young readers to get creative with their rubbish and save the planet. Join Captain Spoons, Mug, Jug, Brew, Skittle and friends on Rubbish Island: wander through its warren of underwater rooms, including a toothbrush library and a hospital for sick fish, climb its terraces overlooking the sea and scale Rubbish Mountain. Prize-winning author Sally Gardner takes the Tindims on their first ocean adventure to show keen young ecologists how to help protect our planet for the future. Lydia Corry's charming black-and-white integrated illustrations being the Tindims to life on every page. ...Show more
$17.00
NZD
Category: Fiction Age 5-8 | Series: Sherlock Bones
Another hilariously funny, action-packed adventure, starring the intrepid Sherlock Bones and his partner-in-mystery-solving, Watts.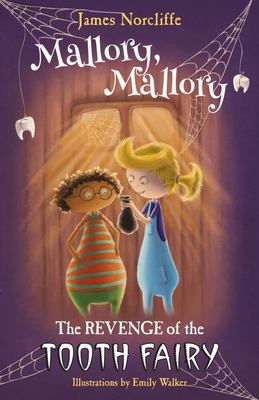 $18.00
NZD
Category: Fiction Age 5-8
When Mallory and her sidekick Arthur kidnap the tooth fairy, they get more than they bargained for in this sparkling fantasy adventure novel for children. Mallory is a nasty piece of work. Her one friend is Arthur, who only puts up with her because he has no one else. When Mallory loses a tooth, she co mes up with an evil idea to capture and blackmail the tooth fairy for an endless supply of money. But it's never a good idea to meddle with a magical creature, and Mallory and Arthur are about to find out just how bad it can get. With James Norcliffe's signature magic and humour, and Emily Walker's equally magical illustrations, The Revenge of the Tooth Fairy will delight fans of the Harry Potter series, Alice's Adventures in Wonderland, the Wizard of Oz and top-quality fantasy adventures. ...Show more