$25.00
NZD
Category: Picture books | Series: Growing Hearts
Sometimes my heart feels like a big yellow star, shiny and bright.I smile from ear to ear and twirl around so fast, I feel as if I could take off into the sky.This is when my heart is happy. Happiness, sadness, bravery, anger, shyness . . . our hearts can feel so many feelings Some make us feel as light as a balloon, others as heavy as an elephant. In My Heart explores a full range of emotions, describing how they feel physically, inside. With language that is lyrical but also direct, toddlers will be empowered by this new vocabulary and able to practice articulating and identifying their own emotions. With whimsical illustrations and an irresistible die-cut heart that extends through each spread, this unique feelings book is gorgeously packaged. The Growing Hearts series celebrates the milestones of a toddler's emotional development, from conquering fears and expressing feelings to welcoming a new sibling. ...Show more
$20.00
NZD
Category: Picture books
Ziggy decides to plant sunflowers in autumn, but everyone knows sunflowers don't grow in winter.  Or do they?  Sunflowers Don't Grow in Winter is a true story of hope, determination, and a little boy's love of sunflowers.  Search and Find - on each spread, children will need to find the three B's - a bee, a butterfly and a bird.  At the back of the book, learn how to grow your own sunflowers and how our thoughts are like seeds.  Recommended age: 4 - 10 years ...Show more
$20.00
NZD
Category: Picture books
Come along on a journey with Aroha, as she wards off nervousness, fear, worrying thoughts and apprehension with simple yet effective tools that everyone can use.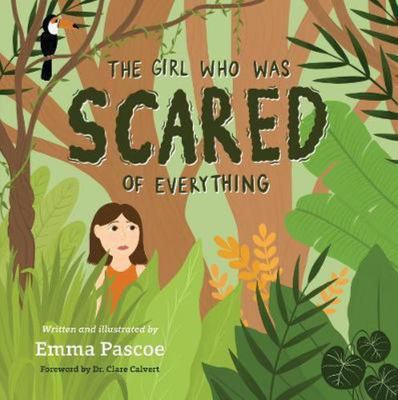 $20.00
NZD
Category: Mindfulness
Elaine feels scared of everything, and she doesn't always know why . . . but she doesn't want to miss out on all the exciting things her friends get to do. Luckily for Elaine, her best friend Lou is here to help! One in five Kiwi children will have been diagnosed with some form of anxiety disorder by th e age of 19 (Source: Mental Health Foundation NZ). Children need to know that these feelings of anxiety, while uncomfortable, are not uncommon and can be overcome. They are not alone. "The Girl Who Was Scared of Everything" is based on debut author and illustrator Emma Pascoe's personal experiences of anxiety and depression. ...Show more
$30.00
NZD
Category: Picture books
A timely reminder for children and adults alike to slow down, stop and appreciate the world around us. From a fast-paced metropolis, to the greener, magical places of a young girl's imagination, Slow Down, World is a whimsical journey towards mindfulness.
Items per page:
1 - 5 of 5