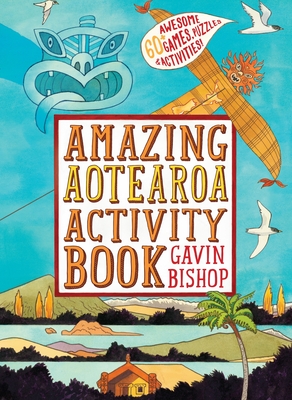 $25.00
NZD
Category: Activity books
5 -12 Years Old. You'll have lots of creative fun with this book full of puzzles, quizzes and activities that explore Aotearoa New Zealand and its people. Based on Gavin Bishop's bestselling Aotearoa- The New Zealand Story and Wildlife of Aotearoa, this activity book is a place for you to tell your own story in words and pictures.You'll- learn to introduce yourself in Maori- solve puzzles and crack codes- play games- invent a superhero- draw your future home- make maps- curate your heroes in a wall of fame- design a flag- create a menuand much more!Packed with quizzes, mazes, colouring pages and activities designed to stimulate bright minds, this is the ideal activity book for creative children aged 5-12. ...Show more
$23.00
NZD
Category: Activity books | Series: Little People, Big Dreams
What is your big dream? Will you be a singer, a runner, an artist, a scientist, an activist--or something else? Explore all this and more in this beautifully illustrated guided journal and keepsake, from the creators of the critically acclaimed, multimillion-copy best-selling Little People, BIG DREAMS s eries. "Every great dream begins with a dreamer" --Harriet Tubman With quotes from the inspirational characters from the series and confidence-boosting activities, now you can put your own dreams to paper. Explore what makes you you and what you aspire to accomplish with drawing completion projects, fill-in-the-blank exercises, brainstorming prompts, and more. When you're done, you'll have a record of all your amazing strengths and step-by-step plans to live out your dreams! Little People, BIG DREAMS is a best-selling series of books and educational games that explore the lives of outstanding people, from designers and artists to scientists and activists. All of them achieved incredible things, yet each began life as a child with a dream. This empowering series offers inspiring messages to children of all ages, in a range of formats. The board books are told in simple sentences, perfect for reading aloud to babies and toddlers. The hardcover versions present expanded stories for beginning readers. Boxed gift sets allow you to collect a selection of the books by theme. Paper dolls, learning cards, matching games, and other fun learning tools provide even more ways to make the lives of these role models accessible to children. Inspire the next generation of outstanding people who will change the world with Little People, BIG DREAMS! ...Show more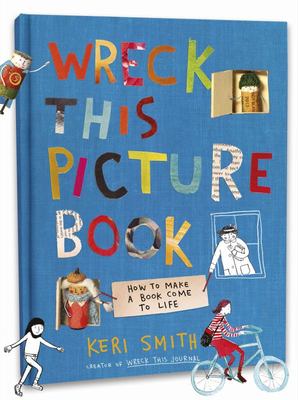 $25.00
NZD
Category: Activity books
Keri Smith, creator of the mega-bestselling Wreck This Journal, now brings her imagination and inspiration to children with this picture book that explores the very active experience of reading.   What if there were a book that changed every time you read it? Actually, every book does this. We are all p art of the books we read, because our individual reactions, ideas, and emotions make the book whole, and these things are changing all the time. Keri Smith has helped millions of people free their creativity and find their own voice with her interactive books, and now she brings that sensibility to children and to the act of reading. This picture book is an invitation to honor your own vision and to welcome imperfection. Kids will discover that reading can engage all five senses, and that what they themselves bring to a book is an important contribution. (And of course they'll be invited to do a bit of harmless "wrecking" ) ...Show more

$25.00
NZD
Category: Activity books
Award-winning illustrator and author, Donovan Bixley returns with a new puzzle book in The Looky Book series. Travel through time and explore the history of Aotearoa within 11 awesome puzzles that are bursting with information.  How good are your counting skills? Could you find the moa hiding from the giant eagles? Can you help the children in the classroom find all the letters in the alphabet?  The Looky Book series continues with a hilarious 24-page puzzle book that takes a look through the history of New Zealand. Providing hours of quality fun for children aged five and up, with loads of extra details added in for adults. From bestselling New Zealand illustrator Donovan Bixley. ...Show more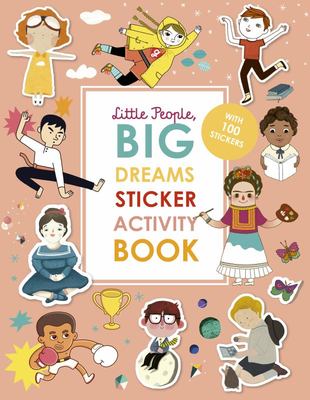 $17.00
NZD
Category: Activity books | Series: Search and Find Activity
A brand new search-and-find adventure, from the publishers of the 2017 bestselling title Where's the Unicorn? Follow the further adventures of a colourful blessing of globetrotting unicorns. This time, the unicorns are embarking on a magical tour through the wild world of Wonderland. Spot the blessing i n an enchanted forest, search for them on board a sky ship and find them in a mysterious crystal cave. There are 17 intricately illustrated fantasy scenes to search - each one filled with crowds of magical creatures, characters and animals - and seven sensational unicorns to spot in every location.   ...Show more
$13.00
NZD
Category: Activity books | Series: Show-How Guides
Want to fly? Keith Zoo'sShow-How Guides: Paper Airplanes gives you the know-how. Through illustrated, step-by-step tutorials on eleven essential models (plus key tips and tricks), you'll quickly and easily master folding and flying skills. What are you waiting for? Get off to a flying start! Show-How Guides are joyful primers for curious minds--collectible, visual, step-by-step handbooks that teach the skills every kid should know! This pocket-sized 101 series introduces kids of all ages to the perennial talents, hobbies, skills, and hands-on activities they'll treasure for a lifetime. Each book includes a curated collection of essential skills and every step is illustrated, allowing kids to truly and easily master the basics, regardless of how they learn. Finally, fun and friendly tutorials you can understand at a glance! Show-How Guides are an affordable stocking stuffer, birthday gift, or impulse buy. ...Show more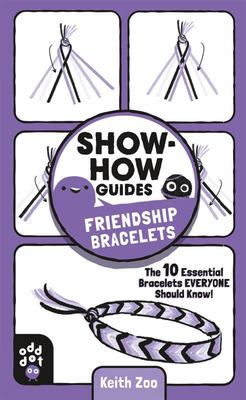 $13.00
NZD
Category: Activity books | Series: Show-How Guides
Want to weave, wear, and share? Keith Zoo's Show-How Guides: Friendship Bracelets gives you the know-how you need. Through illustrated, step-by-step tutorials on 20 essential designs (plus key tips and tricks), you'll quickly and easily master braiding and weaving skills. What are you waiting for? Get off to a flying start Show-How Guides are joyful primers for curious minds--collectible, visual, step-by-step handbooks that teach the skills every kid should know. This pocket-sized 101 series introduces kids of all ages to the perennial talents, hobbies, skills, and hands-on activities they'll treasure for a lifetime. Each book includes a curated collection of essential skills and every step is illustrated, allowing kids to truly and easily master the basics, regardless of how they learn. Finally, fun and friendly tutorials you can understand at a glance Show-How Guides are an affordable stocking stuffer, birthday gift, or impulse buy. ...Show more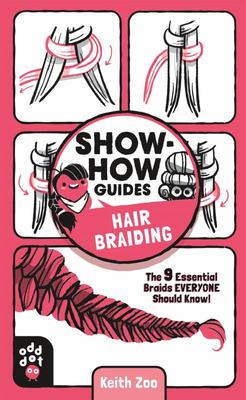 $13.00
NZD
Category: Activity books | Series: Show-How Guides
Want to braid, twist, and style? Keith Zoo's Show-How Guides: Hair Braiding gives you the know-how you need. Through illustrated, step-by-step tutorials on 15 essential styles (plus key tips and tricks), you'll quickly and easily master styling skills. Show-How Guides are joyful primers for curious min ds--collectible, visual, step-by-step handbooks that teach the skills every kid should know. This pocket-sized 101 series introduces kids of all ages to the perennial talents, hobbies, skills, and hands-on activities they'll treasure for a lifetime. Each book includes a curated collection of essential skills and every step is illustrated, allowing kids to truly and easily master the basics, regardless of how they learn. Finally, fun and friendly tutorials you can understand at a glance Show-How Guides are an affordable stocking stuffer, birthday gift, or impulse buy. ...Show more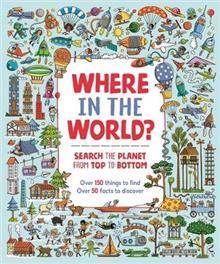 $23.00
NZD
Category: Activity books
Search the planet from top to bottom in this giant search challenge. Search the planet from top to bottom in this giant search challenge! Starting with space, moving down to the mountains and and cities before finally ending up under the sea, this is a search book packed with things to spot and fun fact s to discover. Focusing on the most exciting aspects of each scene - the biggest, fastest and speediest things around, children will love finding things and learning as they go. Includes bonus items to look out for. Illustrated with cute, quirky illustations by Paula Bassio. ...Show more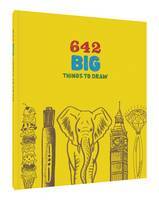 $25.00
NZD
Category: Activity books | Series: 642 Ser.
The beloved series is back and bigger than ever This oversized drawing journal is full of quirky prompts that will encourage doodlers to imagine and draw great big things like "space," "the Pope's hat," and "a twenty-scoop ice cream sundae."

$15.00
NZD
Category: Activity books | Series: Art Bks.
An entertaining activity pad inspired by works of art by many famous artists, including Henri Matisse, Claude Monet, Vincent van Gogh, Gustav Klimt and more. Each tear-off page focuses on a particular artwork, with fascinating facts, colouring and drawing activities, puzzles, quizzes and more.