$35.00
NZD
Category: Picture books
Walk into the deep dark wood with Mouse in this this amazing pop-up carousel book, and discover what happens when he comes face to face with a fox, an owl, a snake . . . and a hungry Gruffalo!Read the much-loved story, then press out the play pieces and join in all the fun with three stunning pop-up pla y scenes. There are lots of holes to peep through, things to spot and flaps to open, so you can explore the deep dark wood with Mouse. Discover Fox's underground house, Owl's treetop and Snake's logpile - but watch out for the Gruffalo hiding in the trees! The Gruffalo Carousel Book includes a special envelope for safe storage of the 9 play pieces and a ribbon closure. Julia Donaldson and Axel Scheffler's The Gruffalo is an undisputed modern classic and has become a best-selling phenomenon across the world with over 13.5 million copies sold. This award-winning rhyming story of a mouse and a monster has found its way into the hearts and bedtimes of an entire generation of children and will undoubtedly continue to enchant children for years and years to come. ...Show more
$22.00
NZD
Category: NZ Picture Books
Wonky Donkey has a daughter with the same rambunctious spirit as her dad. Kids, parents and their loved ones will enjoy the hilarity and cumulative read-aloud fun. This cute little pint-sized donkey has beautiful long eyelashes, loves to listen to music, paints her hooves bright pink, sometimes has to g o pee-pee, loves to play piano, has a very cool spiky haircut . . . and sometimes smells a bit bad (like her Dad!). She's a blinky, funky, pinky . . . you know how it goes . . . dinky donkey! Wonky and Dinky become the perfect duo to get even more young children reading (and hopefully some more grandmothers, too)! ...Show more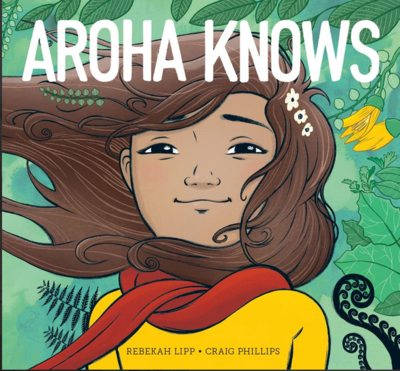 $20.00
NZD
Category: Picture books
Aroha knows that nature is there for you and for me. Spending time out in nature makes her feel all kinds of wonderful emotions. Throughout Aroha Knows, Aroha and her friends experience our amazing world and this picture book explores how it can benefit our wellbeing. Aroha Knows encourages children to feel connected to and find meaning in nature. ...Show more
$22.00
NZD
Category: Picture books
The Grinny Granny Donkey is the third book from Craig Smith and Katz Cowley, the creative team behind the Scottish Granny internet sensation, The Wonky Donkey! At a time when bringing stories of laughter, hope, kindness and courage to children seems more important than ever, The Grinny Granny Donkey de livers a heartwarming hug and a dose of laugh-out-loud family fun in honour of grannies everywhere. This hee-haw funny story by Craig Smith and beautiful illustrations by Katz Cowley guarantee that The Grinny Granny Donkey will become a new favourite picture book. ...Show more
$28.00
NZD
Category: Picture books
The first new Guess How Much I Love You picture-book story for 24 years! One day Big Nutbrown Hare is busy, but Little Nutbrown Hare wants to play so he goes off exploring on his own. He discovers another hare in a puddle – then realizes it's his reflection. He spots his shadow and wants to race it – o nly to find it's just as fast as him. Then up on Cloudy Mountain he finally finds someone to play with: a little snow white hare called Tipps. And she's real! This lovely new story is a wonderful companion to the classic picture-book Guess How Much I Love You; a charming tale about friendship with a delightful and original twist. ...Show more
$20.00
NZD
Category: Picture books
Come along on a journey with Aroha, as she wards off nervousness, fear, worrying thoughts and apprehension with simple yet effective tools that everyone can use.
$18.00
NZD
Category: Picture books
Each Peach Pear Plum is a timeless, rhyming picture book classic from the bestselling illustrator/author team Janet and Allan Ahlberg, creators of Peepo!. Each beautifully illustrated page encourages young children to interact with the picture to find the next fairy tale and nursery rhyme character.
$20.00
NZD
Category: NZ Picture Books
My bum is so noisy. My bum brings me shame. It makes weird noises and I get the blame. This poor kid really has trouble with his bum. This time he's in a fix because some strange noises uproariously and unpredictably issue from his behind! There's tooting and hooting, and burping and slurping, and poppi ng and squeaking when Auntie is speaking. But Mum and Dad love their boy and they refuse to make a fuss. And see what happens when he is talent-spotted (or talent-heard) by movie scouts … Join the popular character from I Need a New Bum! and I've Broken my Bum! when he discovers he has the loudest, the proudest, the most uproarious, victorious, sound-system backside! ...Show more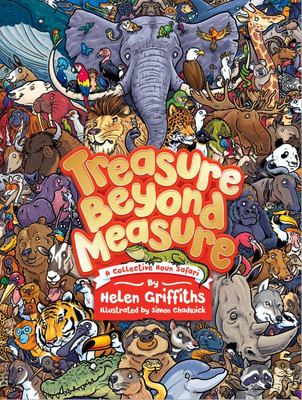 $20.00
NZD
Category: Picture books
If ever there was a trip you need to take, it's this Collective Noun Safari! Be entertained by the creatures and the words you'll encounter as you travel through the pages. Some are fierce. Some are funny. All are fascinating and each is precious to this planet. Yet, one extremely dangerous creature th reatens to steer the entire journey off-course. Ultimately, only YOU can determine the destination. ...Show more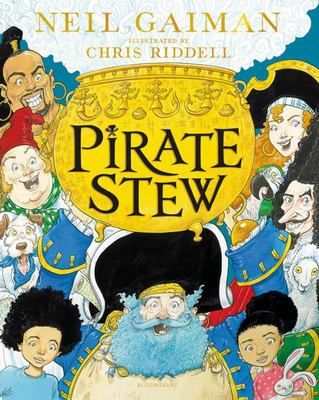 $25.00
NZD
Category: Picture books
Meet LONG JOHN McRON, SHIP'S COOK . . . and the most unusual babysitter you've ever seen. Long John has a whole crew of wild pirates in tow, and--for one boy and his sister--he's about to transform a perfectly ordinary evening into a riotous adventure beneath a pirate moon. It's time to make some PIRATE STEW. Marvelously silly and gloriously entertaining, this tale of pirates, flying ships, doughnut feasts and some rather magical stew is perfect for all pirates, both young and old. With a deliciously rhyming text from master storyteller Neil Gaiman and spellbinding illustrations by the supremely talented Chris Riddell, this is the picture book of the year!  Pirate Stew! Pirate Stew! Pirate Stew for me and you! Pirate Stew, Pirate Stew Eat it and you won't be blue You can be a pirate too!   ...Show more
$23.00
NZD
Category: Picture books | Series: Little People, Big Dreams
Part of the bestselling Little People, BIG DREAMS series, Steve Jobs tells the inspiring story of this world-renowned entrepreneur.   In this book from the critically acclaimed, multimillion-copy bestselling Little People, BIG DREAMS series, discover the life of Steve Jobs, the visionary whose ideas st ill shape the world. Steve Jobs grew up surrounded by inventors, in sunny Silicon Valley, California. He and his friend Stephen Wozniak channelled their love of computers into their own inventions, building a successful company from Steve's garage. Steve thought that computers were the future, and his big ideas would transform the world and the way people use technology. This inspiring book features stylish and quirky illustrations and extra facts at the back, including a biographical timeline with historical photos and a detailed profile of the brilliant businessman's life. ...Show more
$20.00
NZD
Category: NZ Picture Books
Search for clues hidden in the pictures and help Hound to solve the riddle in this delightful return to the world of Puffin the Architect.I'm Hound! And I'm a sleuth.I solve all types of cases.I sniff and snuff until my nosedetects the clues and traces.Missing jewels, stolen cars -I always solve the cri me.My latest case arrived by post.Ha ha - detecting time!This gorgeous, multi-layered and engaging whodunnit by an award-winning writer has a delightful surprise at the end. Readers will love studying each action-packed illustration, poring over the details of Hound's secret passages and map, spotting the adorable animals lurking in the pictures, and finding the caterpillar hidden on every page. ...Show more