$50.00
NZD
Category: Design
Home for the Soul�is about creating a considerate and sustainable home that sparks happiness and reflects the spirits, passions, and tastes of its inhabitants.   A shift in awareness means that we are increasingly thoughtful about the materials we use, the scarcity of the earth's resources, and how to lighten our footprint on the planet. In Home for the Soul, Sara Bird and Dan Duchars show how to create a beautiful home that suits its inhabitants while causing minimum damage to our increasingly fragile environment including using non toxic vegan paints and fabrics. The first section shares ideas for the elements of a stylish yet sustainable home, from lighting to linens, while in Part Two, Sara and Dan visit soulful homes and their owners to discover how they have created interiors that are beautiful yet responsible at the same time. Home for the Soul�shows how a mindful, ethically sourced, and eco-friendly ethos can be at the heart of modern homemaking. It looks at sustainable, renewable, and reclaimed materials, using traditional skills and choosing organic and hand-produced homewares. No matter how new or old a building, or what your own particular style is, there are simple ways to add warmth, contentment, and soul to our homes. ...Show more
$50.00
NZD
Category: Design
Celebrated art director and stylist Hans begins by discussing the essential components of a well-loved home. Nature is at the heart of his decorating philosophy, and contact with the natural world has been linked to reduced stress levels and improved mood. Still lifes and displays of treasured pieces ar e key to his look, and Hans explains how to style vignettes that will add visual interest as well as a connection to our past. Using contrasting yet harmonious textures will engage our senses, while his favored earthy palette creates a sense of calm and tranquillity just where we need it most. In the second part of the book, Homes, Hans takes us on a tour of real-life homes that possess a sense of comfort, contentment, and beauty and will inspire the reader to create a home that offers a refuge from the wider world as well as the perfect place to welcome family and friends. ...Show more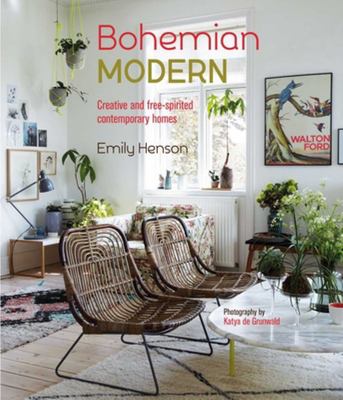 $50.00
NZD
Category: Design
Emily Henson explores the elements that come together to create this eclectic, colorful, and contemporary look and draws inspiration from an array of real-life Bohemian Modern homes. The Bohemian Modern home is a place where creativity, individuality, and a bold mix of color and pattern meet in a moder n environment. Whitewashed walls and polished concrete floors are brought to life by vibrant rugs and wall hangings; a cozy rattan chair suspended from the ceiling, and a jungle of houseplants--clustered in pots, hanging from the ceiling, or even growing on the walls. The style gives a nod to 1970s chic, with its use of shagpile rugs, Swiss cheese plants, and macram�, but it stands firmly in the present day by boldly contrasting those elements with sleek modern art and polished concrete worksurfaces. Emily starts by taking a look at the different facets of the look: pattern and color, textiles, handmade pieces, living with houseplants, and collections and display. She offers up styling tricks to use at home and timely ideas for recycling and reuse. Next, a series of case studies take a closer look at free-spirited and creative homes and the people who live in them. From a restored barn on the coast of Morocco to a former parking garage in the Netherlands that's been converted into a flexible family live/work space, Emily shows that any home can have Bohemian Modern style. ...Show more
$70.00
NZD
Category: Design
In�Perfect French Country�Ros Byam Shaw celebrates relaxed rural France at its finest, visiting timeless and beautiful French country homes that feature�ancient beams, stone fireplaces, paneled rooms, and attics under steeply-pitched roofs. In�Perfect French Country�Ros Byam Shaw celebrates relaxed rura l France at its finest, visiting timeless and beautiful French country homes that feature�ancient beams, stone fireplaces, paneled rooms, and attics under steeply-pitched roofs. In a busy modern world that seems increasingly overcrowded and monopolized by technology, the allure of the 'good life' is more potent than ever. As an antidote to texts and tweets, traffic jams and queues, additives and packaging, we seek out the simple and the wholesome, and long for the luxuries of space and fresh air. France can offer all these things, with its traditional farming methods, its authentic regional cuisine, and its low population density. Add to this the inimitable French sense of style and joie de vivre, and you have all the ingredients for an enviable way of life.�Perfect French Country�revels in the timeless and authentic beauty of the French country home. ...Show more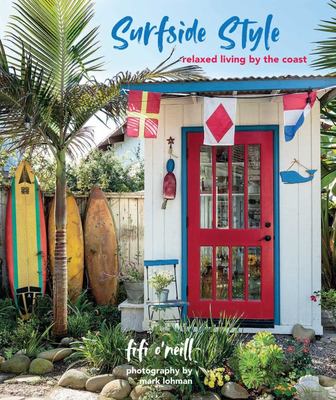 $50.00
NZD
Category: Design
Surfside Style is a celebration of the simple colors, natural textures, and sun-bleached beauty of living by the sea.   Beautiful specially-commissioned photography showcases twelve gorgeous homes across the United States--from California to Florida--that are inspired by the calm and rhythm of living in harmony with the water. From beach cottages to surf shacks, romantic vacation hideaways to bohemian nods to the past, Surfside Style showcases decorative inspiration for all of us who love the ocean or dream of living by the sea. Here interiors bear the influence of maritime colors and simple, natural textures, hand-hewn beams, bleached wood, weathered planks, woven blankets, and mother-of pearl tones. Fifi O'Neill shows you how to combine originality, creative energy, whimsy, and the spirit of the surf to create serene, authentic, and enchanting interiors. ...Show more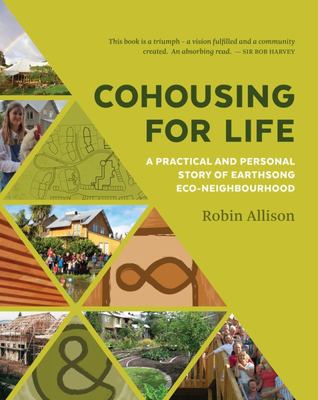 $50.00
NZD
Category: Design
 In "Cohousing for Life", architect Robin Allison describes her journey from lonely mother of two in the suburbs to determined driver of the development of New Zealand's first cohousing community. It is a very personal story of a collective endeavour, a heroic journey of despair and triumph, as the obst acles mount and success at times feels far from certain. "Cohousing for Life" is also a distillation of what has been learnt: from formulating an inspiring vision to community governance and decision making; from community design principles to participatory design processes; from legal and financial structures to reflections on power and leadership. Robin details the key elements and structures that were critical to achieving their goal, allowing a group of diverse individuals with ordinary lives and skills to work together over many years to create a large, innovative, housing development. ...Show more
$60.00
NZD
Category: Design
Drawing on geography, cartography and historical oddities, Mark Ovenden explores what the city looks like from the bottom up. Surprising you with facts and exposing the strange beauty of our underneath realms, Underground Cities teaches us all, just how much goes on beneath our feet.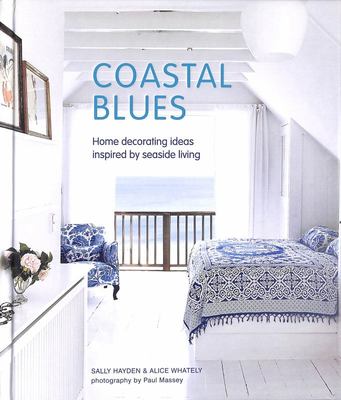 $45.00
NZD
Category: Design
Coastal Blues is a magnificent celebration of shoreside homes around the globe, offering decorative inspiration for all of us who love the ocean or dream of living by the sea.   Covering homes from as far apart as the Bahamas and Denmark, authors Sally Hayden and Alice Whately begin by looking at the essential components of the coastal look--color and texture, materials, furniture, fabrics, accessories, and display. The second part of the book, The Spaces, takes a tour through the home room by room, from Living Spaces, Cooking and Eating Spaces to Bedrooms, Bathrooms, and Outdoor Spaces, capturing the informal, easy-going interior style associated with living at the water's edge. But Coastal Blues is not only for those who live by the ocean. Whatever and wherever your home, from a high-rise apartment to a newly built home, you can create a simple, informal beachy feel. From tranquil living areas to balmy bedrooms and shipshape kitchens, Coastal Blues covers all the aspects of decorative seaside style. ...Show more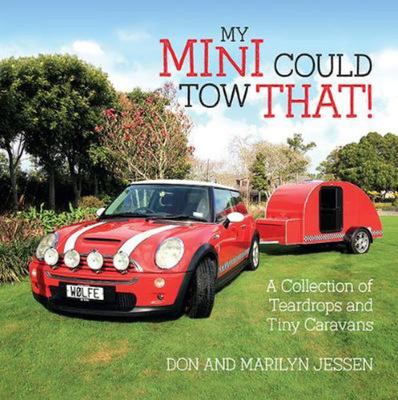 $40.00
NZD
Category: Design
Miniature vintage and classic caravans - otherwise known as `tinies' and `teardrops' have become hugely popular in recent years, due to their dinkiness and versatility. The good use of compact spaces and the appeal of quality design have always caught Don and Marilyn Jessen's imagination, and their trav els have connected them with a wide variety of people at the forefront of the `tinies' and `teardrops' movement. This book pulls together a collection of these small but perfectly formed mobile spaces from across Australia and New Zealand. ...Show more
$45.00
NZD
Category: Design
What you wear on your wrist can be more than merely functional. Eschewing the common categories of the "classics," the ostentatiously high-priced, and the "blingy," this book brings together individualist pieces that few have seen and even fewer own.Retro Watches is a collector's guide for those who wan t to make a statement with the watch they wear, but who are looking for something a little different. It collects the most intriguing, visually striking, and out-there watch designs from little-known but influential watch brands, along with overlooked but brilliant pieces from the major players. Over one hundred watch models are featured, specially photographed for the book and accompanied by accessible, informative texts discussing the watch's design, history, and intriguing features, as well as info panels detailing rarity, value, and other key attributes. Additional breakout spreads dive into the cultural and fashion history of watch design and the many innovations of the '60s, '70s, and '80s.Beautifully presented, Retro Watches is the volume for the watch wearer who wants to stand out from the crowd. ...Show more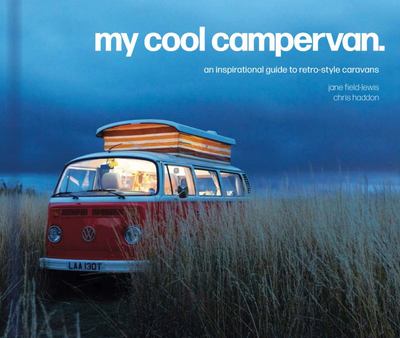 $25.00
NZD
Category: Design | Series: My Cool Ser.
Revealing a world beyond the stereotype, My Cool Campervan celebrates the new wave of interest in modern-retro campervans.   When people think of campervans, they almost always recall the iconic VW T2, that familiar, happy-faced van that embodies the virtues of enjoying the journey and taking your tim e. However, there is a world of forgotten campervans out there and an idiosyncratic world of individual conversions to campers.   Join Jane Field-Lewis and Chris Haddon as they set off on a 3,500-mile trip to locate campervans and their proud owners, who share their memories of family holidays and long road trips. Delve into the world of road-tripping as they reveal a succession of delightful campervans, memorable locations, and classic models, at times beautifully restored, and at others well-loved and well-used. My Cool Campervan reveals a world beyond the stereotype and is a celebration of campervans' evolving styles and designs. ...Show more
$65.00
NZD
Category: Design
Australian design has forged its own unique trajectory, influenced by geographic isolation, a distinctive natural environment and a modern sensibility. Design Lives Here showcases the best of Australian residential architecture and interiors, and pays homage to the local designers and makers who have cr afted bespoke pieces of furniture and lighting for these homes, whether large or small.From a reimagined Californian bungalow with a dining table inspired by the humble HB pencil to a monumental inner-city residence furnished with more than 100 custom pieces, these houses - and the objects that reside within - offer a compelling snapshot of contemporary Australian design through the lens of materiality, utility, site and place. ...Show more