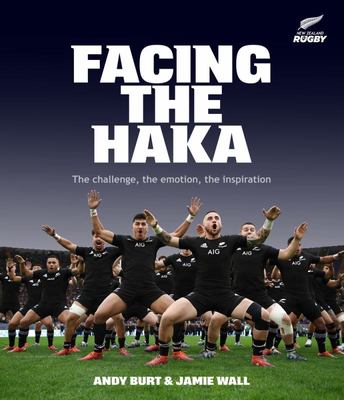 $60.00
NZD
Category: Sport
The story of the All Blacks from the other side of halfway. Big names from all their fiercest rivals talk about meeting the world's most successful rugby team in some of the greatest tests of all time.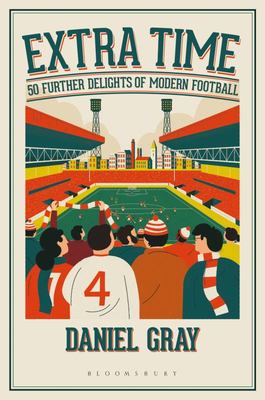 $29.00
NZD
Category: Sport
Balloons on the pitch. Goalkeepers going forward for corners. The crowd whistling to bring full-time closer. Jeering a disallowed opposition goal. The ball being cleared off the line. Can we count the ways in which we love football ... the little things which make it mean so much? Extra Time offers a ha lf-century of joyous prose poetry salutes to the beautiful game. Each short chapter sings with affections for the game. This is relatable, observational writing on sometimes tender and always universal themes; the sportswriting equivalent of a comforting hug. Whimsical, engaging and elegantly written, Extra Time will be loved by fans of Saturday, 3pm and new readers under football's spell. In short, anyone who has ever felt the exultation of watching their team score two goals in quick succession, revelled in an irrational dislike of a certain club or cherished a local radio commentator. Extra Time will help renew its readers' love of football. It will grow faith in the shared experiences of being a follower of the game - a comforting feeling that no supporter is alone in his or her eccentricities. The book demonstrates that, in a world coming apart at the seams, this sport and its technicolour minutiae offer an escape needed now more than ever. These 50 nuggets of pleasure are a sweet medicine in the face of disillusionment with modern football VAR and all; reminders of why we care and justifications for our devotion. It is time to start counting the love again. ...Show more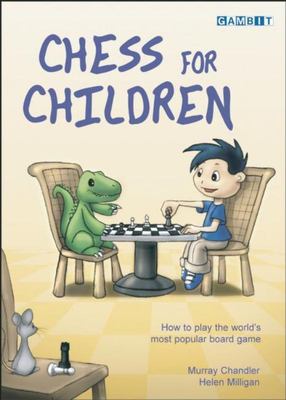 $30.00
NZD
Category: Sport
A charming book that will teach children the intriguing game of chess.
$30.00
NZD
Category: Sport | Series: Gambit chess
This is a chess book for everyone, from eight to eighty, beginner to master. In a clear, easy-to-follow format it explains how the best way to beat a stronger opponent in the opening stage of the game. Delightful and instructive games of famous players are used to show the 50 most effective opening trap s that chess masters use to win their games. ...Show more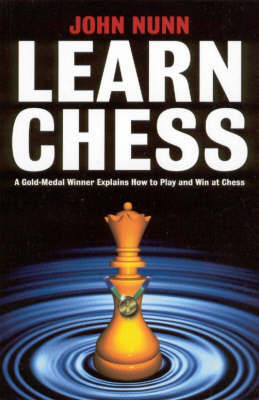 $20.00
NZD
Category: Sport
A great book for all those who want to learn how to play chess! Starting with the very basics, grandmaster John Nunn tells the reader everything he or she needs to know to become a successful chess player. No prior knowledge is assumed. The reader learns the fundamentals of chess step-by-step, with each new point illustrated by clear examples. By the end of the book, the reader will be fully ready to take on opponents across the board, or on the Internet, and start winning. Topics include: the rules of chess; chess notation; how to win material; attacking play; the opening; the middlegame; the endgame; and chess psychology. Dr. John Nunn, a grandmaster from England, has built up a world-wide reputation for the outstanding clarity of his writings on a wide range of chess topics. This is his first book to tackle the fundamentals of chess. He is principal author of the definitive one-volume openings encyclopedia, Nunn's Chess Openings. ...Show more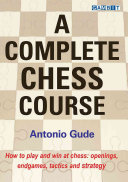 $30.00
NZD
Category: Sport
This book is a comprehensive manual for those new to chess, which explains with great clarity the basics of the game. Using innovative methods, Gude ensures that readers quickly grasp each key concept before building on it by introducing new ideas.   This is an interactive course. With a total of 280 questions and exercises to tackle, the reader will quickly gain skills rather than mere knowledge. Gude strips the mystery away from tactics and combinations by looking first at the strengths and weaknesses of each piece in isolation, and then showing how they work together with each of the other pieces. He also presents guidelines on chess strategy that will help shape the reader's understanding of chess, and a wide variety of patterns for the reader's all-important 'mental database'.   The section on openings explains the main aims of each major opening, and the style of game to which they tend of lead, together with some key variations. Later chapters provide examples of how to launch attacks, putting together the skills from earlier chapters, and deal with issues such as chess training, psychology and competitive chess at club and tournament level. ...Show more
$48.00
NZD
Category: Sport
In industrialized nations, our sedentary lifestyles have led to skyrocketing rates of obesity and diseases like diabetes. The answer, we are told, is exercise - voluntary physical activity for the sake of health. However, most of us struggle to stay fit, and we are plagued by misconceptions and anxietie s about it. Drawing on over a decade of research, Lieberman shows that, in fact, we evolved to be physically active but not to exercise. Offering illuminating insights from evolutionary biology and anthropology, he explains why and how exercise can promote health, debunks myths about sitting, speed, strength and endurance, and points the way towards how we can be more physically active in the modern world. ...Show more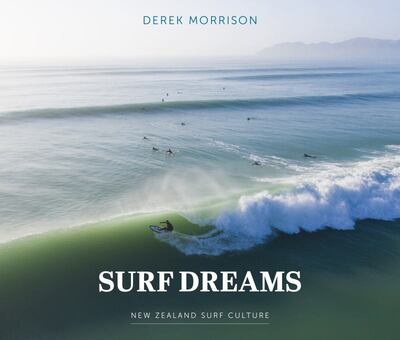 $50.00
NZD
Category: Sport
From Ahipara in the north to Riverton in the south - Derek Morrison has surfed and photographed the best spots up and down the country. In this spectacularly illustrated book, he presents 15 major surfing communities and those who live there and who live to surf (Ahipara, Tutukaka, Piha, Whangamata, Mt Maunganui, Raglan, Taranaki, Gisborne, Lyall Bay, Kaikoura, Westport, Greymouth, Sumner, Dunedin, Riverton). The characters, the competitions, the breaks, the communities, the dream lifestyles. A foreword by legendary surfer and surfboard designer and maker Roger Hall looks at surfing culture and its importance to Kiwis. ...Show more
$30.00
NZD
Category: Sport
The epic exploration of football in the twenty-first century through the prism of sociology, politics, and economics, by David Goldblatt, the critically acclaimed author of The Ball is Round. 'David Goldblatt is not merely the best football historian writing today, he is possibly the best there has eve r been' - Dominic Sandbrook, Sunday Times In the twenty-first century football is first. First among sports themselves, but it now commands the allegiance, interest and engagement of more people in more places than any other phenomenon. In the three most populous nations on the earth - China, India and the United States where just twenty years ago football existed on the periphery of society - it has now arrived for good. Nations, peoples and neighbourhoods across the globe imagine and invent themselves through playing and following the game. In The Age of Football, David Goldblatt charts football's global cultural ascent, its economic transformation and deep politicization, taking in prison football in Uganda and amputee football in Angola, the role of football fans in the Arab Spring, the footballing presidencies of Bolivia's Evo Morales and Turkey's Recep Erdogan, China's declared intention to both host and win the World Cup by 2050, and the FIFA corruption scandal. Following the intersection of the game with money, power and identity, like no sports historian before, Goldblatt's sweeping story is remarkable in its scope, breathtaking in its depth of knowledge, and is a brilliantly original perspective of the twenty-first century. It is the account of how football has come to define every facet of our social, economic and cultural lives and at what cost, shaping who we think we are and who we want to be. ...Show more
$33.00
NZD
Category: Sport
A global history of swimming, from humankind's first dip in what is now the driest spot on earth to the 2020 Olympics.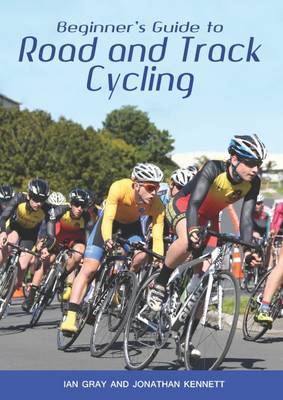 $20.00
NZD
Category: Sport
$33.00
NZD
Category: Sport
'Through reading this book you will come to understand that the heart and soul of running are to be found in Ethiopia.' Haile Gebrselassie 'Full of wonderful insights and lessons from a world where the ability to run is viewed as something almost mysterious and magical.' Adharanand Finn, author of Runni ng with the Kenyans 'Ethiopia is a place where I have been told that energy is controlled by angels and demons and where witchdoctors can help you to acquire another runner's power. It is a place where an anonymous runner in the forest told me, miming an imaginary scoreboard and with a completely straight face, that he had dreamt that he would run 10km in 25 minutes. It is a place where they tell me that the air at Mount Entoto will transform me into a 2.08 marathon runner. It is a place, in short, of wisdom and magic, where dreaming is still very much alive.' Why does it make sense to Ethiopian runners to get up at 3am to run up and down a hill? Who would choose to train on almost impossibly steep and rocky terrain, in hyena territory? And how come Ethiopian men hold six of the top ten fastest marathon times ever? Michael Crawley spent fifteen months in Ethiopia training alongside (and sometimes a fair way behind) runners at all levels of the sport, from night watchmen hoping to change their lives to world class marathon runners, in order to answer these questions. Follow him into the forest as he attempts to keep up and get to the heart of their success. ...Show more