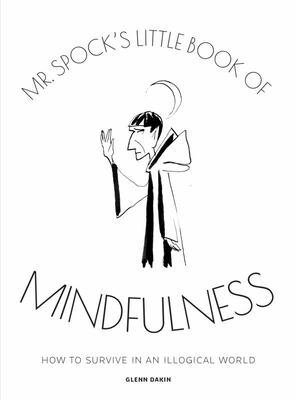 $30.00
NZD
Category: Mindfulness
Who better to teach us mindfulness and wisdom than Mr. Spock, that beacon of calm, rational thought. With quotes from STAR TREK and timely insights about modern life this book will be your guide. In a universe that seems to have gone mad, we turn to mindfulness to restore sanity. When humanity has lost its way, it takes a Vulcan to raise an eyebrow at our folly and lead us towards the truth. After all, it's only logical ...   The perfect holiday gift for the Star Trek fan in your life   Essays on focus, computers, social media, love, family, self-acceptance and more.Filled with actual quotes from Mr. Spock and Star Trek characters, along with black & white illustrations. Includes source listing from TV episodes. ...Show more
$26.00
NZD
Category: Mindfulness
Eckhart Tolle has picked the essential phrases - the gems of the book - that he feels are most important to readers. These passages are the uplifting essence of the book - to read, re-read, savour and absorb.
$33.00
NZD
Category: Mindfulness
Busy minds need a place to rest. Whether you find yourself struggling to sleep, awake in the middle of the night, or even just anxious as you move through the day, in Nothing Much Happens, Kathryn Nicolai offers a healthy way to ease the mind before bed: through the timeless appeal of classic bedtime st ories. Already beloved by millions of podcast listeners, the stories in Nothing Much Happens explore and expose small sweet moments of joy and relaxation: Visiting the local cider mill in the autumn. Watching the tree lighting in the park with friends in the winter. Sneaking lilacs from an abandoned farm in the spring. Watching fireflies from the deck in the summer. Closing up the book shop for the night and opening the bakery in the morning. You'll also find sixteen new stories never before featured on the podcast, along with whimsical illustrations that expose sweet little moments of peace and joy. Using her decades of experience as a meditation and yoga teacher, Kathryn Nicolai creates a world for you to slip into, one rich in sensory experience that quietly teaches mindfulness and self-compassion, soothes frayed nerves, and builds solid habits for nurturing sleep.   ...Show more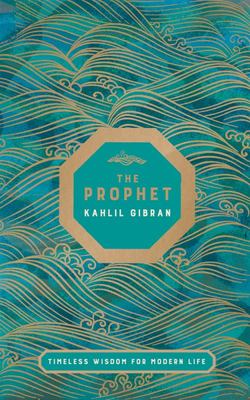 $23.00
NZD
Category: Mindfulness
Kahlil Gibran's best-known work, The Prophet, is a book of 26 poetic essays written in English. Kahlil Gibran took more than 11 years to formulate and perfect this book. The Prophet represents the height of Gibran's literary career as he came to be noted as 'the bard of Washington Street'. The twelve il lustrations in this volume are drawn by the author himself. Original Illustrations Matte Cover  8.5x11'' Large Print ...Show more
$25.00
NZD
Category: Mindfulness
This is a little book about cultivating the art of self-care and nurturing a joyous, comforting sense of 'home' within you.   Feeling at home within ourselves involves caring for ourselves in loving, thoughtful and joyous ways; noticing, honoring and meeting our unique needs. In At Home Within you can explore pathways to peace, balance and contentment in your daily life. Learn to nurture your inner world with kindness and compassion. The affirmations and inspirations in these ten chapters will assist you to create positive change within. As you change within, your perceptions of the world around you will transform in a positive way too. At Home Within shows you the small steps you can take on your journey to living your best life. ...Show more
$28.00
NZD
Category: Mindfulness | Series: Daily Gratitude Ser.
Sunrise Gratitude offers a collection of 365 thoughtful meditations to encourage you to have joyous mornings.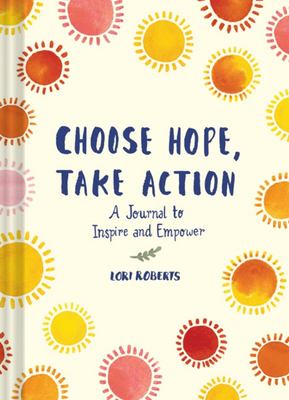 $30.00
NZD
Category: Mindfulness
You can make all the difference.   This guided journal is filled with galvanizing quotes and ideas for making positive change, even when you feel discouraged. Whether it's performing random acts of kindness, considering viewpoints different from your own, getting involved in a local organization, or taking action on a national issue that is important to you, the prompts in these pages will leave you feeling empowered, inspired, and hopeful for the future.   - Hardcover, 5 x 7 inches, 224 lined pages, ribbon page marker- Beautiful full-color illustrations throughout the journal add inspiration and delight- Perfect for anyone who is seeking inspiration and happiness, or who needs the motivation to make a difference and do something good for the world- A great gift for fans of Wreck This Journal, Start Where You Are, or Good Days Start with Gratitude   Lori Roberts, the owner of Little Truths Studio, is a watercolor artist who lives outside of Portland, Oregon. She is the author of A Life of Gratitude. ...Show more
$14.00
NZD
Category: Mindfulness | Series: Popular Penguins Ser.
Originally written only for his personal consumption, Marcus Aurelius's Meditations has become a key text in the understanding of Roman Stoic philosophy. This Penguin Classics edition is translated with notes by Martin Hammond and an introduction by Diskin Clay.Written in Greek by an intellectual Roman emperor without any intention of publication, the Meditationsof Marcus Aurelius offer a wide range of fascinating spiritual reflections and exercises developed as the leader struggled to understand himself and make sense of the universe. Spanning from doubt and despair to conviction and exaltation, they cover such diverse topics as the question of virtue, human rationality, the nature of the gods and Aurelius's own emotions. But while the Meditations were composed to provide personal consolation, in developing his beliefs Marcus also created one of the greatest of all works of philosophy- a series of wise and practical aphorisms that have been consulted and admired by statesmen, thinkers and ordinary readers for almost two thousand years.Martin Hammond's new translation fully expresses the intimacy and eloquence of the original work, with detailed notes elucidating the text. This edition also includes an introduction by Diskin Clay, exploring the nature and development of the Meditations, a chronology, further reading and full indexes.Marcus Aelius Aurelius Antoninus (121-80) was adopted by the emperor Antoninus Pius and succeeded him in 161, (as joint emperor with adoptive brother Lucius Verus). He ruled alone from 169, and spent much of his reign in putting down various rebellions, and was a persecutor of Christians. His fame rest, above all, on his Meditations, a series of reflections, strongly influenced by Epictetus, which represent a Stoic outlook on life. He was succeeded by his natural son, thus ending the period of the adoptive emperors.If you enjoyed Meditations, you might like Seneca's Letters from a Stoic, also available in Penguin Classics. ...Show more
Items per page:
1 - 8 of 8