Hag: Forgotten Folktales Retold
by Daisy Johnson; Kirsty Logan; Emma Glass; Eimear McBride; Natasha Carthew; Mahsuda Snaith; Naomi Booth; Liv Little
$35.00
NZD
Category: Anthology/essay
'Engaging, modern fables with a feminist tang' Sunday Times DARK, POTENT AND UNCANNY, HAG BURSTS WITH THE UNTOLD STORIES OF OUR ISLES, CAPTURED IN VOICES AS VARIED AS THEY ARE VIVID. Here are sisters fighting for the love of the same woman, a pregnant archaeologist unearthing impossible bones and lost children following you home. A panther runs through the forests of England and pixies prey upon violent men. From the islands of Scotland to the coast of Cornwall, the mountains of Galway to the depths of the Fens, these forgotten folktales howl, cackle and sing their way into the 21st century, wildly reimagined by some of the most exciting women writing in Britain and Ireland today. 'A thoroughly original package that has a hint of Angela Carter' The Times 'Sharp writing and cleverly done' Spectator ...Show more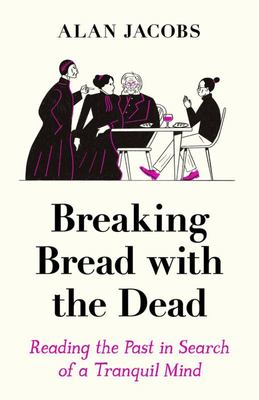 $28.00
NZD
Category: Anthology/essay
The past isn't cancelled: it's not even past. How to cherish authors from Aristotle to Edith Wharton without succumbing to their most regrettable parts.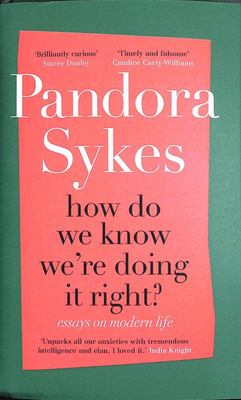 $40.00
NZD
Category: Anthology/essay
'Pandora is my personal guru on all things relating to the zeitgeist. How lucky you are that she can now be yours too.' - Dolly Alderton Modern life is full of choices. We're told that happiness lies within and we can be whoever we want to be. But with endless possibility comes a feeling of restlessnes s; like we're somehow failing to live our best life. What does doing it right even look like? And why do so many women feel like they're getting it wrong? From that Zara dress to millennial burnout, the explosion of wellness to the rise of cancel culture, Pandora Sykes interrogates the stories we've been sold and the ones we tell ourselves. Wide-ranging, thoughtful and witty, How Do We Know We're Doing It Right? explores the anxieties and myths that consume our lives and the tools we use to muddle through. So sit back and take a breath. It's time to stop worrying about the answers ­- and start delighting in the questions. 'Like a very clever, lucid, charming friend unpacking all the messy anxieties of modern existence with tremendous intelligence and elan. Read this book. It will help your life.' - India Knight ...Show more
$28.00
NZD
Category: Anthology/essay
The much-anticipated follow-up to the acclaimed and resoundingly fascinating Daily Rituals.Filled with the innovative, inspiring and wonderfully prolific accounts of some of the world's best female creators, Daily Rituals Women at Work is the powerful and championing sequel to Mason Currey's first book, Daily Rituals. Barbara Hepworth sculpted outdoors and Janet Frame wore earmuffs as she worked to block out noise. Kate Chopin wrote with her six children 'swarming around her' whereas the artist Rosa Bonheur filled her bedroom with the sixty birds that inspired her work. Louisa May Alcott wrote so vigorously - skipping sleep and meals - that she had to learn to write with her left hand to give her cramped right hand a break. Filled with details of the large and small choices these women made, Daily Rituals Women at Work is about the day-to-day lives of some of the world's most extraordinary creative minds who, whether Virginia Woolf, Charlotte Brontë, Nina Simone or Jane Campion, found the time and got to work.'An admirably succinct portrait of some distinctly uncommon lives' - Meryle Secrest ...Show more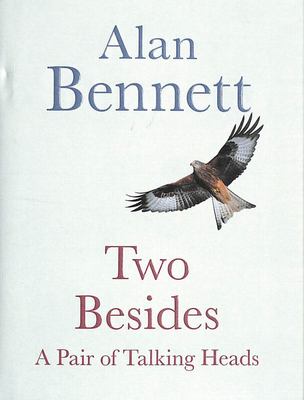 $23.00
NZD
Category: Anthology/essay
Two brand new monologues in the Talking Heads series, published here for the first time.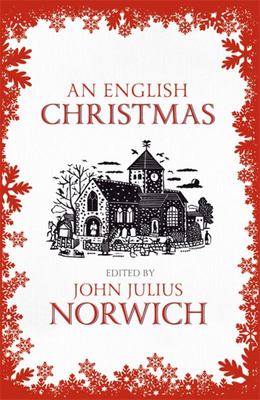 $28.00
NZD
Category: Anthology/essay
'If I could work my will,' said Scrooge indignantly, 'Every idiot who goes about with "Merry Christmas" on his lips, should be boiled with his own pudding, and buried with a stake of holly through his heart.' This year go carol-singing in the Cotswolds with Laurie Lee or attend church with a grumpy Sam uel Pepys. Make plum puddings for bemused French villagers with Elizabeth David; go present shopping with Virginia Woolf or eat far too much with Agatha Christie. Celebrate Christmas at Chatsworth, in the workhouse or marooned in the ice with Shackleton ... For forty-five years, the arrival of John Julius Norwich's latest Christmas Cracker became as essential a part of the Christmas experience as holly and mistletoe. In An English Christmas the late legendary popular historian gathered all the best writing about this strangest and most memorable time of year into one book and his brilliant eye for a story is evident on every page. Vividly evoking all the good things about the festive season, this unexpected anthology is just as entertaining about its darker aspects. Eight-year-old Princess Margaret's thank-you list jostles with moving letters home from the trenches. Sherlock Holmes solves his trickiest case. George Orwell writes about indigestion; Jane Austen about reluctant socialising and Thomas Hardy about the old folk belief that all animals kneel at midnight on 24 December. There are ghost stories, games and bizarre recipes. Diary-entries, recipes and letters sit alongside poems and short stories. An English Christmas could convert any Scrooge into an instant enthusiast. ...Show more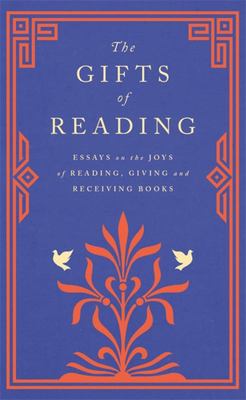 Gifts of Reading
by Jennie Orchard (Curated by); Robert Macfarlane; Jackie Morris; William Boyd; Candice Carty-Williams; Chigozie Obioma; Philip Pullman; Imtiaz Dharker; Roddy Doyle; Pico Iyer; Andy Miller
$38.00
NZD
Category: Anthology/essay
'This story, like so many stories, begins with a gift. The gift, like so many gifts, was a book...' So begins the essay by Robert Macfarlane that inspired this collection.In this cornucopia of an anthology, you will find essays by some of the world's most beloved novelists, nonfiction writers, essayists and poets.'You will see books taking flight in flocks, migrating around the world, landing in people's hearts and changing them for a day or a year or a lifetime.'You will see books sparking wonder or anger; throwing open windows into other languages, other cultures, other minds; causing people to fall in love or to fight for what is right.'And more than anything, over and over again, you will see books and words being given, received and read - and in turn prompting further generosity.'Published to coincide with the 20th anniversary of global literacy non-profit, Room to Read, The Gifts of Reading forms inspiring, unforgettable, irresistible proof of the power and necessity of books and reading.Inspired by Robert MacfarlaneCurated by Jennie OrchardWith contributions by: William Boyd, Candice Carty-Williams, Imtiaz Dharker, Roddy Doyle, Pico Iyer, Andy Miller, Jackie Morris, Jan Morris, Sisonke Msimang, Dina Nayeri, Chigozie Obioma, Michael Ondaatje, David PillingMax Porter, Philip Pullman, Alice Pung, Jancis Robinson, S.F.Said, Madeleine Thien, Salley Vickers, John Wood and Markus Zusak ...Show more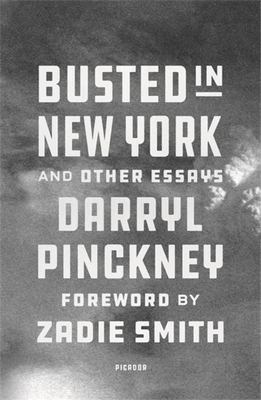 $28.00
NZD
Category: Anthology/essay
'[Pinckney] reveals himself to be a skilful chronicler of black experience in literary criticism, reportage and biography' The New York Times In these twenty-five essays, Darryl Pinckney has given us a view of our recent racial history that blends the social and the personal and wonders how we arrived a t our current moment. Pinckney reminds us that "white supremacy isn't back; it never went away." It is this impulse to see historically that is at the core of Busted in New York and Other Essays, which traces the lineage of black intellectual history from Booker T. Washington through the Harlem Renaissance, to the Black Panther Party and the turbulent sixties, to today's Afro-pessimists, and celebrated and neglected thinkers in between. These are capacious essays whose topics range from the grassroots of protest in Ferguson, Missouri, to the eighteenth-century Guadeloupian composer Joseph Bologne, from an unsparing portrait of Louis Farrakhan to the enduring legacy of James Baldwin, the unexpected story of Black people experiencing Russia, Barry Jenkins's Moonlight, and the painter Kara Walker. The essays themselves are a kind of record, many of them written in real-time, as Pinckney witnesses the Million Man March, feels and experiences the highs and lows of Obama's first presidential campaign, explores the literary Black diaspora, and reflects on the surprising and severe lesson he learned firsthand about the changing urban fabric of New York. As Zadie Smith writes in her introduction to the book: "How lucky we are to have Darryl Pinckney who, without rancor, without insult, has, all these years, been taking down our various songs, examining them with love and care, and bringing them back from the past, like a Sankofa bird, for our present examination. These days Sankofas like Darryl are rare. Treasure him! ...Show more
$39.00
NZD
Category: Anthology/essay
A collection of the best of the indomitable Jenny Diski's essays, "one of the great anomalies of contemporary literature" (The New York Times Magazine), selected by London Review of Books editor Mary-Kay Wilmers. "She expanded notions about what nonfiction, as an art form, could do and could be." --New Yorker Jenny Diski was a fearless writer, for whom no subject was too difficult, even her own cancer diagnosis. Her columns in the London Review of Books--selected here by her editor and friend Mary-Kay Wilmers, on subjects as various as death, motherhood, sexual politics and the joys of solitude--have been described as "virtuoso performances," and "small masterpieces." From Highgate Cemetery to the interior of a psychiatric hospital, from Tottenham Court Road to the icebergs of Antarctica, Why Didn't You Just Do What You Were Told? is a collective interrogation of the universal experience from a very particular psyche: original, opinionated--and mordantly funny. ...Show more
$40.00
NZD
Category: Anthology/essay
'A volume in which rich and unexpected seams of precious materials await discovery' Guardian Three hundred years of wanderlust are captured in this collection as women travel for peril or pleasure, whether to gaze into Persian gardens or imbibe the French countryside, to challenge the fierce Sahara or c limb an impossible mountain. The extraordinary women in this collection are observers of the world in which they wander; their prose rich in description, remarkable in detail. Mary McCarthy conveys the vitality of Florence while Willa Cather's essay on Lavandou foreshadows her descriptions of the French countryside in later novels. Others are more active participants in the culture they are visiting, such as Leila Philip, as she harvests rice with Japanese women. Whether it is curiosity about the world, a thirst for adventure or escape from personal tragedy, all of these women are united in that they approached their journeys with wit, intelligence, compassion and empathy for the lives of those they encountered along the way. Also includes writing by Willa Cather, Joan Didion, Vita Sackville-West, M. F. K Fisher, Christina Dodwell and more. ...Show more