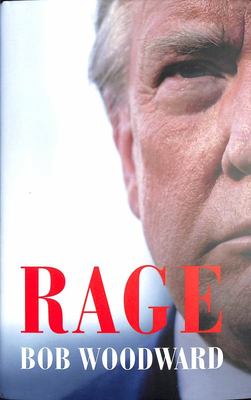 Rage
by Bob Woodward
$55.00
NZD
Category: Politics
Bob Woodward's new book, Rage, is an unprecedented and intimate tour de force of original reporting on the Trump presidency. Rage goes behind the scenes like never before, with stunning new details about early national security decisions and operations and Trump's moves as he faces a global pandemic, ec onomic disaster and racial unrest. Woodward, the #1 internationally bestselling author of 13 #1 bestsellers, including Fear: Trump in the White House, shows Trump up close in his entirety before the 2020 presidential election. President Trump has said publicly that Woodward has interviewed him. What is not known is that Trump provided Woodward a window into his mind through a series of exclusive interviews. At key decision points, Rage shows how Trump's responses to the crises of 2020 were rooted in the instincts, habits and style he developed during his first three years as president. Rage draws from hundreds of hours of interviews with firsthand witnesses, as well as participants' notes, emails, diaries, calendars and confidential documents. Woodward obtained 25 personal letters exchanged between Trump and North Korean leader Kim Jong Un that have not been public before. Kim describes the bond between the two leaders as out of a "fantasy film," as the two leaders engage in an extraordinary diplomatic minuet. Rage will be the foundational account of the Trump presidency, its turmoil, contradictions and risks. It is an essential document for any voter seeking an accurate inside view of the Trump years - volatile and vivid.   ...Show more
$25.00
NZD
Category: Politics
THE SUNDAY TIMES BESTSELLER A Times and Sunday Times Book of the Year 'Douglas Murray fights the good fight for freedom of speech ... A truthful look at today's most divisive issues' o Jordan B. Peterson '(Murray's) latest book is beyond brilliant and should be read, must be read, by everyone' o Richar d Dawkins 'How can you not know about The Madness of Crowds? It's actually the book I've just finished. You can't just not read these books, not know about them.' - Tom Stoppard In his devastating new book The Madness of Crowds, Douglas Murray examines the twenty-first century's most divisive issues- sexuality, gender, technology and race. He reveals the astonishing new culture wars playing out in our workplaces, universities, schools and homes in the names of social justice, identity politics and 'intersectionality'. We are living through a postmodern era in which the grand narratives of religion and political ideology have collapsed. In their place have emerged a crusading desire to right perceived wrongs and a weaponization of identity, both accelerated by the new forms of social and news media. Narrow sets of interests now dominate the agenda as society becomes more and more tribal o and, as Murray shows, the casualties are mounting. Readers of all political persuasions cannot afford to ignore Murray's masterfully argued and fiercely provocative book, in which he seeks to inject some sense into the discussion around this generation's most complicated issues. He ends with an impassioned call for free speech, shared common values and sanity in an age of mass hysteria. ...Show more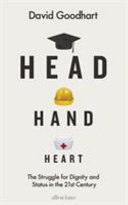 $48.00
NZD
Category: Politics
A good society needs a balance between aptitudes relating to Head (cognitive), Hand (manual/craft) and Heart (caring/emotional). In recent decades in Western societies they have got out of kilter. One form of human aptitude -cognitive ability - has become the gold standard of human esteem. The cognitive class now shapes society, and largely in its own interests- in the knowledge economy, the over-expansion of higher education and in the very idea of a successful life. To put it bluntly- smart people have become too powerful. David Goodhart, who in his last book described the divide between the worldviews of the Anywheres and Somewheres, now reveals the story of a cognitive takeover that has gathered pace in the past forty years. As recently as the 1970s most people left school without qualifications, now in the UK almost 40 per cent of jobs are graduate-only. He shows how we are now reaching 'Peak Head' as the knowledge economy needs fewer knowledge workers, yet there is a crisis of recruitment in caring jobs. A democratic society that wants to avoid widespread disaffection must respect and reward a broad range of achievement covering both cognitive and non-cognitive aptitudes, and must provide meaning and value for people who cannot, or do not want to, achieve in the classroom and professional career market. This is the story of the struggle for status and dignity in the 21st century. ...Show more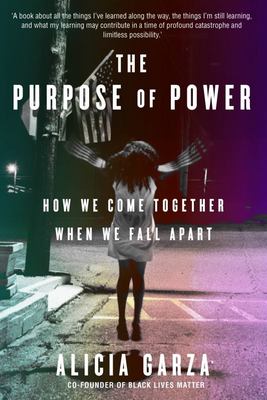 $38.00
NZD
Category: Politics
In a powerful exploration of recent racial history, the co-founder of Black Lives Matter examines the moment we're in, how we got here, and how together we can build movements to create a just and equal world. Black Lives Matter began as a hashtag when Alicia Garza wrote what she calls 'a love letter to Black people' on Facebook. But hashtags don't build movements, she tells us. People do. Interwoven with Garza's experience of life as a Black woman, The Purpose of Power is the story of how she responded to the persistent message that Black lives are of less value than white lives by galvanizing people to create change. It's an insight into grass roots organizing to deliver basic needs - affordable housing, workplace protections, access to good education - to those locked out of the economy by racism. It is an attempt not only to make sense of where Black Lives Matter came from but also to understand the possibilities that Black Lives Matter and movements like it hold for our collective futures. Ultimately, it's an appeal to hearts and minds, demanding that we think about our privileges and prejudices and ask how we might contribute to the change we want to see in the world. _______________ 'Alicia Garza combines immense wisdom with political courage to inspire a new generation of activists, dreamers and leaders... People like Alicia have been speaking up for decades. If we want to turn protest into substantive change, it's about time we finally listened.' David Lammy ...Show more
$28.00
NZD
Category: Politics
What explains the spreading backlash against the global elite? In this revelatory investigation, Anand Giridharadas takes us into the inner sanctums of a new gilded age, showing how the elite follow a 'win-win' logic, fighting for equality and justice any way they can - except ways that threaten their p osition at the top. But why should our gravest problems be solved by consultancies, technology companies and corporate-sponsored charities instead of public institutions and elected officials? Why should we rely on scraps from the winners? Trenchant and gripping, this is an indispensable guide and call to action for elites and citizens alike. ...Show more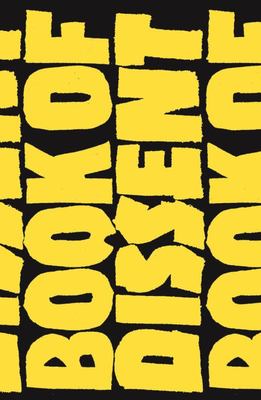 $27.00
NZD
Category: Politics
Throughout the ages and across every continent, people have struggled against those in power and raised their voices in protest--rallying others around them and inspiring uprisings in eras yet to come. Their echoes reverberate from Ancient Greece, China and Egypt, via the dissident poets and philosopher s of Islam and Judaism, through to the Arab slave revolts and anti-Ottoman rebellions of the Middle Ages. These sources were tapped during the Dutch and English revolutions at the outset of the Modern world, and in turn flowed into the French, Haitian, American, Russian and Chinese revolutions. More recently, resistance to war and economic oppression has flared up on battlefields and in public spaces from Beijing and Baghdad to Caracas and Los Angeles. This anthology, global in scope, presents voices of dissent from every era of human history: speeches and pamphlets, poems and songs, plays and manifestos. Every age has its iconoclasts, and yet the greatest among them build on the words and actions of their forerunners. The Verso Book of Dissent will become an invaluable resource, reminding today's citizens that these traditions will never die. ...Show more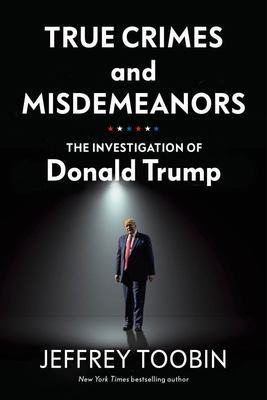 $40.00
NZD
Category: Politics
What happens when the President of the United States engages in criminal activity? He runs for re-election. Donald Trump's campaign chairman went to jail. So did his personal lawyer. His long-time political consigliere was convicted of serious federal crimes, and his National Security Advisor pleaded gu ilty to several more. Multiple Russian spies were indicted in absentia. Career intelligence agents and military officers were alarmed enough by his actions as President that they alerted senior government officials and ignited the impeachment process. Yet despite all this, a years-long inquiry led by Robert Mueller, and the third Presidential impeachment trial in American history, Donald Trump survived to run for presidency again. Why? Jeffrey Toobin's highly entertaining, definitive account of the Mueller investigation and the impeachment of the President takes readers behind the scenes of the epic legal and political struggle to call Trump to account for his misdeeds. Toobin recounts the mind-boggling twists and turns in the case - Trump's son met with a Russian operative promising Kremlin support; Trump paid a porn star $130,000 to hush up an affair; Rudy Giuliani and a pair of shady Ukrainian-American businessmen got the Justice Department to look at Russian-created conspiracy theories. Toobin shows how Trump's canny lawyers used Mueller's famous integrity against him, and how Trump's bullying and bluster cowed Republican legislators into ignoring the clear evidence of the impeachment hearings. Based on dozens of interviews with prosecutors in Mueller's office, Trump's legal team, Congressional investigators, White House staffers, and several of the key players, including some who are now in prison, True Crimes and Misdemeanours is a revelatory narrative that makes sense of the seemingly endless chaos of the Trump years. Filled with never-before-reported details of the high-stakes legal battles and political machinations, the book weaves a tale of a rogue President guilty of historic misconduct, and how he got away with it. ...Show more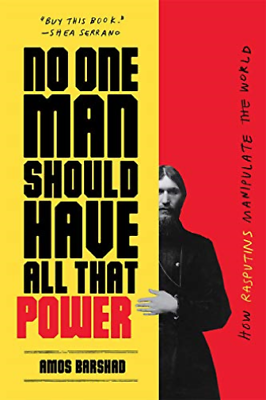 $30.00
NZD
Category: Politics
An exploration of infamous, controversial figures and how they exert control. Amos Barshad has long been fascinated by the powerful. But not by elected officials or natural leaders--he's interested in their scheming advisors, the dark figures who wield power in the shadows. And, as Barshad shows in No One Man Should Have All That Power, the natural habitat of these manipulators is not only political backrooms. It's anywhere power dynamics exist--from Hollywood to drug cartels, from recording studios to the NFL. In this wildly entertaining, wide-ranging, and insightful exploration of the phenomenon, Barshad takes readers into the lives of more than a dozen of these notorious figures, starting with Grigori Rasputin. An almost mythical Russian mystic, Rasputin drank, danced, and healed his way into a position of power behind the last of the tsars. But not every one of these figures rose to power through lechery or magical cures. Barshad explores how they got there, how they wielded control, what led to their downfall or staved it off, and what lessons we can take from them, including how to spot Rasputins in the wild. Based on interviews with well-known personalities like Scooter Braun (Justin Bieber's manager), Alex Guerrero (Tom Brady's trainer), and Sam Nunberg (Trump's former aide) and original reporting on figures like Nicaragua's powerful first lady Rosario Murillo and the Tijuana cartel boss known as "Narcomami," No One Man Should Have All That Poweris an eye-opening book from an exciting new voice. ...Show more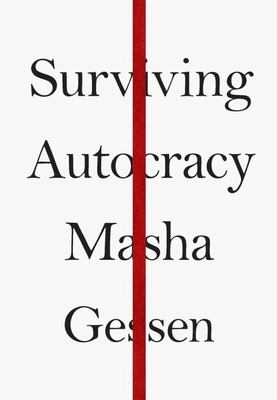 $33.00
NZD
Category: Politics
"An indispensable voice of and for this moment." -Timothy Snyder, author of On Tyranny A bestselling, National Book Award-winning journalist's bracing elucidation of our tumultuous times.   In the run-up to the 2016 election, Masha Gessen stood out from other journalists for the ability to convey the om inous significance of Donald Trump's speech and behavior, unprecedented in a national candidate. Within forty-eight hours of his victory, the essay "Autocracy: Rules for Survival" had gone viral, and Gessen's coverage of his norm-smashing presidency became essential reading for a citizenry struggling to wrap their heads around the unimaginable. Thanks to the special perspective that is the legacy of a Soviet childhood and two decades covering the resurgence of totalitarianism in Russia, Gessen has a sixth sense for signs of autocracy--and the unique cross-cultural fluency to delineate its emergence to Americans. This incisive book provides an indispensable overview of the calamitous trajectory of the past few years. Gessen not only highlights the corrosion of the media, the judiciary, and the cultural norms we hoped would save us but also tells us the story of how a short few years have changed us, from a people who saw ourselves as a nation of immigrants to a populace haggling over a border wall, heirs to a degraded sense of truth, meaning, and possibility. Surviving Autocracy is an inventory of ravages but also a beacon to recovery--or to enduring, and resisting, an ongoing assault. ...Show more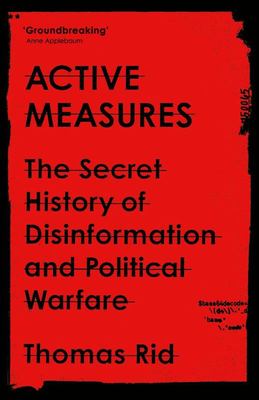 $40.00
NZD
Category: Politics
This startling history of secret psychological operations traces the century-long rise of organised deception from the Russian Revolution to contemporary internet troll farms.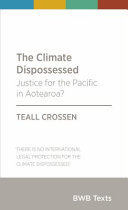 $15.00
NZD
Category: Politics
The world is heating up beyond the capacity of some countries to cope. Entire populations of Pacific islands are threatened, jeopardising the sovereign rights of these countries and the security of the region. This book explores what a just response to the risk of climate change displacement in the Paci fic could look like. It¿s a difficult conversation. For many Pacific islands, talking about plans to abandon their country risks providing the international community with an excuse to not reduce emissions. Yet internal climate change displacement cannot be avoided, and cross-border displacement may become a reality without urgent climate action. The risk of this dispossession presents profound questions of life, identity and justice for all of us living in the Pacific, in light of the fundamental principles of international law and our commitments in Te Tiriti o Waitangi. ...Show more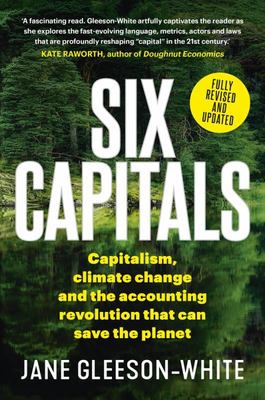 $28.00
NZD
Category: Politics
An accessible, timely and fascinating account of the revolution going on in the world of finance - and how accountants really can save the planet - from the acclaimed author of Double Entry.