$33.00
NZD
Category: Short Stories
Since his landmark debut collection, There Are Little Kingdoms, and his award-winning second book, Dark Lies the Island, Kevin Barry has been acclaimed as one of the world's most accomplished and gifted short-story writers. In this third collection, That Old Country Music, we encounter a ragbag of west of Ireland characters, many on the cusp between love and catastrophe, heartbreak and epiphany, resignation and hope. These stories show an Ireland in a condition of great flux but also as a place where older rhythms, and an older magic, somehow persist. Barry's lyric intensity, the vitality of his comedy, and the darkness of his vision recall the work of masters of the genre like Flannery O'Connor and William Trevor, but he has forged a style which is patently his own. ...Show more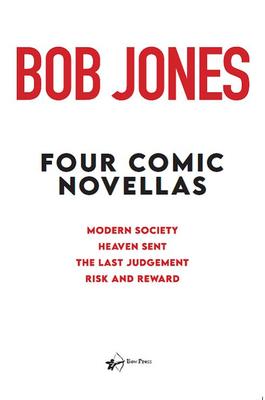 $40.00
NZD
Category: Short Stories
"Four brilliant, original and funny novellas that will outrage and provoke readers' thoughts about modern life. Designed to be collected and for gift giving, this collection of sharp-witted tales on modern life will entertain and enthrall in the manner that only best-selling author Bob Jones can do and has done with books like 'Full Circle', 'True Facts' and 'OGG'. Bob Jones skewers the art world and its pretenses in Modern Society. In Heaven Sent he examines the curiosities of religion. Risk & Reward is an original tale of crime and The Last Judgement examines the legal world."--Publisher's description. ...Show more
$35.00
NZD
Category: Short Stories
'The work of a woman who has invested her life in her art, and who will, I think be remembered as one of the significant writers of her generation.' Saul Bellow Blue in Chicago collects together the sharp, bittersweet stories of Bette Howland and restores to our bookshelves an extraordinarily gifted wr iter, who was recognized as a major talent before all but disappearing from public view for decades, until nearly the end of her life. Bette Howland was an outsider: an intellectual from a working-class neighborhood in Chicago; a divorcée and single mother, to the disapproval of her family; an artist chipped away at by poverty and perfection. Each of these sides of her life plays a shaping role in her work. Mining her most precarious struggles for her art in each of these stories, she chronicles the fears and hopes of her generation. Blue in Chicago, and other stories introduces readers to a wry, brilliant observer and a writer of great empathy and sly, joyous humor. Published in the US under the title Calm Sea and Prosperous Voyage. 'If there's a Howland bandwagon (and there should be), hold me a seat, or I'll stand. No problem, I'll stand.' Paris Review ...Show more
$23.00
NZD
Category: Short Stories
By turns dark and hilarious, at times solemn and mysterious, Your Duck is My Duck cements Deborah Eisenberg's reputation as one of America's greatest living writers of fiction.
Revenge
by Yoko Ogawa; Stephen Snyder (Translator)
$24.00
NZD
Category: Short Stories | Series: Vintage Editions Ser.
FROM THE AUTHOR OF THE MEMORY POLICE 'A conspicuously gifted writer...To read Ogawa is to enter a dreamlike state tinged with a nightmare, and her stories continue to haunt. She possesses an effortless, glassy, eerie brilliance' Guardian Murderers and mourners, mothers and children, lovers and innocen t bystanders - locked in the embrace of an ominous and darkly beautiful web, their fates all converge through the eleven stories here in Yoko Ogawa's Revenge. As tales of the macabre pass from character to character - an aspiring writer, a successful surgeon, a cabaret singer, a lonely craftsman - Ogawa provides us with a slice of life that is resplendent in its chaos, enthralling in its passion and chilling in its cruelty. Translated by Stephen Snyder Elegant, pocket-sized paperbacks, VINTAGE Editions celebrate the audacity and ambition of the written word, transporting readers to wherever in the world literary innovation may be found. ...Show more
$28.00
NZD
Category: Short Stories
Selfie-sticks with demonic powers.Cold calls from the dead.And that creeping suspicion, as you sit there with your flat white, that none of this is real.John Lanchester's first book of shorter fictions, Reality and Other Stories is a gathering of deliciously chilling entertainments, to be read as the ev enings draw in and the days are haunted by all the ghastly schlock, uncanny technologies and absurd horrors of modern life. ...Show more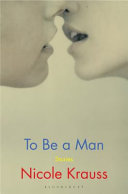 $33.00
NZD
Category: Short Stories
Deftly weaving from one end of life to another o from ageing parents to newborn babies, from a young girl's coming-of-age to an old woman's unexpected delivery of a strange new second youth, from mystery and wonder at a life at its close or at a future waiting to unfold, Nicole Krauss's stories illumina te the moments in the lives of women in which the forces of sex, power and violence collide. With sons and lovers, seducers and friends, husbands lost and regained, or husbands who were never husbands at all, how many men does can a woman's lifetime hold? What does it mean to be a man and a woman together; or a man and a woman, once together and now apart? Beautiful, taut and dark, spinning across the world, from Switzerland, Japan and New York to Tel Aviv, Los Angeles and South America, To Be a Man delves with originality and timeliness into questions of masculinity and violence, regret and regeneration, control and desire; and shines a fierce, unwavering light onto men and women, and into the uncharted gulfs that lie between them.   ...Show more
$24.00
NZD
Category: Short Stories
***From the acclaimed author of My Name is Leon*** 'Stories of everyday lives that will resonate and move you utterly' Stylist _______________________________________________ As she walks out of her marriage, a woman remembers the day her husband rescued a boy from drowning. A blind man on his weddin g day celebrates the pursuit of love. And a young man leaves prison with only one desire - to see his son again. Kit de Waal's characters light up the page in vivid stories of thwarted desire, love and loss. With power and precision, humanity and insight, Supporting Cast captures the extraordinary moments in our ordinary lives, and the darkness and the joy of the everyday. ________________________________________________ 'It's so good. Full of Kit's trademark humanity. I can feel my heart grow with every word' Cathy Rentzenbrink 'Stunning. Kit is in utter command of language and story here, and wields them like no other writer' Donal Ryan 'A magnificent study of humanity in all its various sorrows. Her writing is exquisite and the stories are beautiful in their simplicity and truth' Liz Nugent ...Show more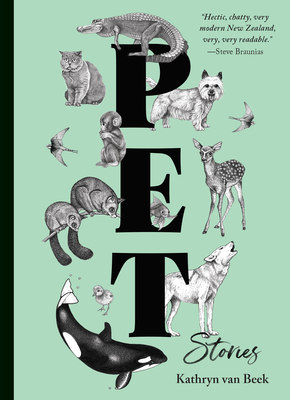 $20.00
NZD
Category: Short Stories
Pet is a dark and humorous short story collection that explores our relationships with children, lovers, and other animals. "Hectic, chatty, very modern New Zealand, very, very readable."—Steve Braunias"These beautifully crafted stories about humans and their animals and animals and their humans are sha rp, taut, brilliantly written exposés of our untamed behaviour to each other. Kathryn's writing is intense and merciless but totally entertaining and gripping from start to finish."—Stuart Hoar ​ ...Show more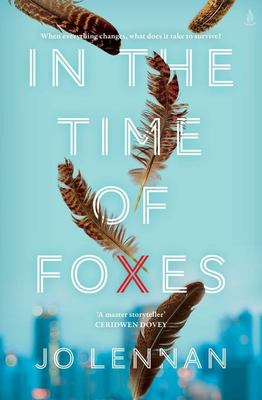 $35.00
NZD
Category: Short Stories
A fox could be a shape-shifter, a spirit being. It could appear in human form if this suited its purposes; it could come and go as it pleased, play tricks, lead men astray.'   An escapee from the Family in Japan; an animal activist with something to hide; a café-owner in Sydney reconnecting with her est ranged husband; even a journalist on Mars, face-to-face with his fate.   The world has taught these men and women how to change shape, to be cunning - but have they also learned to be wise?  In the Time of Foxes is both compellingly readable and deeply insightful about the times in which we live, each narrative a compressed novel. With an exhilarating span of people and places, it shows the short story collection at its most entertaining and rewarding, and introduces Jo Lennan as an irresistible new storyteller. ...Show more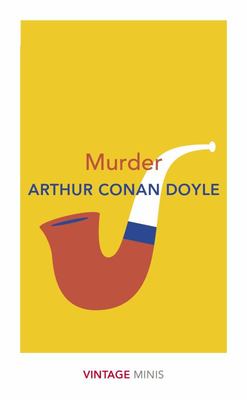 $10.00
NZD
Category: Short Stories | Series: Vintage Minis Ser.
Sherlock Holmes solved cases of forgery, theft and all manner of mysterious events but worst of all were the cases involving murder. Collected here are the short stories involving the darkest and most sinister of all his cases. Selected from the short stories of Arthur Conan Doyle VINTAGE MINIS- GREAT MINDS. BIG IDEAS. LITTLE BOOKS. A series of short books by the world's greatest writers on the experiences that make us human Also in the Vintage Minis series- London by Charles Dickens Freedom by Margaret Atwood Death by Julian Barnes War by Sebastian Faulks ...Show more
$10.00
NZD
Category: Short Stories | Series: Vintage Minis Ser.
From disguises and impostors to locked doors and deadly secrets, Wilde was obsessed with lying as an art form rich with delights- and dangers. Selected from Wilde's essays, plays and prose including The Picture of Dorian Gray. VINTAGE MINIS- GREAT MINDS. BIG IDEAS. LITTLE BOOKS. A series of short books by the world's greatest writers on the experiences that make us human Also in the Vintage Minis series- Murder by Arthur Conan Doyle Power by William Shakespeare Jealousy by Marcel Proust Ghosts by M. R. James ...Show more