$30.00
NZD
Category: Mystery/Thriller
Psychologist Margot Scott has a picture-perfect life: a nice house in the suburbs, a husband, two children and a successful career. On a warm spring morning Margot approaches one of her clients on a busy train platform. He is looking down at his phone, with his duffel bag in hand as the train approaches . That's when she slams into his back and he falls in front of the train. Margot's clients all lie to her, but one lie cost her family and freedom. A fast-paced psychological thriller for fans of The Silent Patient.   ...Show more
$35.00
NZD
Category: Mystery/Thriller
The compelling new novel from Jane Harper, the New York Times bestselling author of The Dry. Kieran Elliott's life changed forever on the day a reckless mistake led to devastating consequences.The guilt that still haunts him resurfaces during a visit with his young family to the small coastal town he on ce called home. Kieran's parents are struggling in a community which is bound, for better or worse, to the sea, that is both a lifeline and a threat. Between them all is his absent brother, Finn. When a body is discovered on the beach, long-held secrets threaten to emerge. A sunken wreck, a missing girl, and questions that have never washed away... ...Show more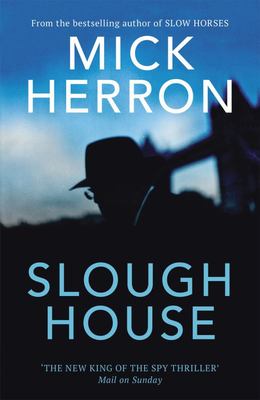 $35.00
NZD
Category: Mystery/Thriller | Series: Slough House Thriller Ser.
*Soon to be a TV series starring Oscar-award winning actor Gary Oldman as Jackson Lamb* 'The best thriller writer in Britain today' Daily Express 'As a master of wit, satire, insight... Herron is difficult to overpraise' Daily Telegraph 'The greatest comic writer of spy fiction in the English languag e' The Times 'Kill us? They've never needed to kill us,' said Lamb. 'I mean, look at us. What would be the point?' A year after a calamitous blunder by the Russian secret service left a British citizen dead from novichok poisoning, Diana Taverner is on the warpath. What seems a gutless response from the government has pushed the Service's First Desk into mounting her own counter-offensive - but she's had to make a deal with the devil first. And given that the devil in question is arch-manipulator Peter Judd, she could be about to lose control of everything she's fought for. Meanwhile, still reeling from recent losses, the slow horses are worried they've been pushed further into the cold. Slough House has been wiped from Service records, and fatal accidents keep happening. No wonder Jackson Lamb's crew are feeling paranoid. But have they actually been targeted? With a new populist movement taking a grip on London's streets, and the old order ensuring that everything's for sale to the highest bidder, the world's an uncomfortable place for those deemed surplus to requirements. The wise move would be to find a safe place and wait for the troubles to pass. But the slow horses aren't famed for making wise decisions. And with enemies on all sides, not even Jackson Lamb can keep his crew from harm. ...Show more
$35.00
NZD
Category: Mystery/Thriller
She thinks love can kill you. It turns out she might be right. Meet Harper Brown ...  Occupation: Arts journalist Dream job: Hard-hitting news reporter Location: Paris Loves: True crime podcasts, art galleries, coffee, whiskey Does not love: fake people, toxic positivity, being told how to live her life by smug workmates who have no life (that's you, Stan), her narcissistic ex Favourite book: 1984 Favourite artist: Noah X. Sometimes. Favourite painting: Klimt's Schubert at the Piano Special skills: breaking out of car boots, picking locks and escaping relationships. Superpower: She can lose any guy in three minutes flat. Ask her how. Secret: She's hot on the trail of a murderer - and the scoop of a lifetime. That's if the killer doesn't catch her first. ...Show more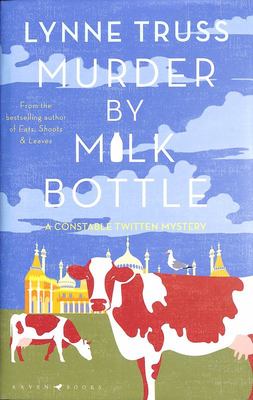 $37.00
NZD
Category: Mystery/Thriller | Series: A\Constable Twitten Mystery Ser.
The quirky and charming third crime novel from New York Times bestselling author Lynne Truss.   In the wake of two extremely high-profile murder cases, and with the summer of 1957 finally winding down, Constable Twitten is eagerly anticipating a quiet spell at work. But his hoped-for rest is interrupt ed when he and his colleagues find a trio of bodies, all murdered with the same unusual weapon: a milk bottle.   The three victims are seemingly unconnected-a hardworking patrolman, a would-be beauty queen, and a catty BBC radio personality-so Constable Twitten, Sergeant Brunswick, and Inspector Steine are baffled. But with Brighton on high alert and the local newspaper churning out stories of a killer on the loose, the police trio is determined to solve the case and catch the killer.   Charming, witty, and full of the joyfully zany characters Truss's readers have come to love, Murder by Milk Bottle will delight old fans and new alike. ...Show more
$37.00
NZD
Category: Mystery/Thriller | Series: Martin Scarsden
The gripping new Martin Scarsden novel. She breathes deeply, trying to quell the rising sense of panic. A detective came to her home, drugged her and kidnapped her. She tries to make sense of it, to imagine alternatives, but only one conclusion is possible: it's the past, come to claim her.  Martin Sc arsden's new life seems perfect, right up until the moment it's shattered by a voicemail: a single scream, abruptly cut off, from his partner Mandalay Blonde. Racing home, he finds an unconscious man sprawled on the floor and Mandy gone. Someone has abducted her. But who, and why? So starts a twisting tale of intrigue and danger, as Martin probes the past of the woman he loves, a woman who has buried her former life so deep she has never mentioned it. And for the first time, Mandy finds denial impossible, now the body of a mystery man has been discovered, a man whose name she doesn't know, a man she was engaged to marry when he died. It's time to face her demons once and for all; it's time she learned how to trust. Set in a Sydney riven with corruption and nepotism, privilege and power, Trust is the third riveting novel from award-winning and internationally acclaimed writer Chris Hammer. 'The best Australian crime novel since Peter Temple's The Broken Shore.' - The Times on Silver   ...Show more
$33.00
NZD
Category: Mystery/Thriller
An edge-of-your-seat debut thriller with identical twins, a crazy inheritance and a boat full of secrets. Who can you trust? Absolutely nobody! Identical twins only look the same… Beautiful twin sisters Iris and Summer are startlingly alike, but beyond what the eye can see lies a darkness that sets them apart. Cynical and insecure, Iris has long been envious of open-hearted Summer's seemingly never-ending good fortune, including her perfect husband, Adam. Called to Thailand to help sail the family yacht to the Seychelles, Iris nurtures her own secret hopes for what might happen on the journey. But when she unexpectedly finds herself alone in the middle of the Indian Ocean, everything changes. Now is her chance to take what she's always wanted - the idyllic life she's always coveted. But just how far will she go to get the life she's dreamed about? And how will she make sure no one discovers the truth? Written with the chilling suspense of The Girl on the Train and Before I Go to Sleep, The Girl in the Mirror is an addictive thriller about greed, lust, secrets and deadly lies. ...Show more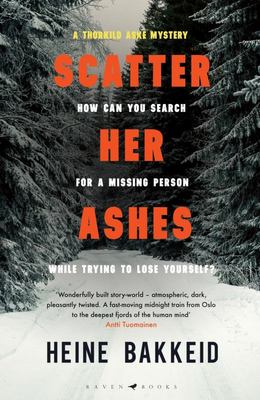 $33.00
NZD
Category: Mystery/Thriller | Series: A\Thorkild Aske Mystery Ser.
Disgraced, damaged former police officer Thorkild Aske has stopped taking his painkillers after his last experience searching for the missing in northern Norway. Wracked by withdrawal and desperate for work, he reluctantly agrees to investigate the disappearance of two schoolgirls for bestselling crime writer Milla Lind but he soon discovers that Lind's interest in the case is not, as she claims, simply research for her latest novel. When Thorkild discovers that her previous investigator was murdered on the job, no-one will explain why all he has to go on are files about unrelated cases from all across Norway. Oh, and his ex-wife wants to talk. What could possibly go wrong? Praise for the Thorkild Aske series   'Stephen King has got himself a Norwegian crime heir' - Ekstra Bladet 'Wonderfully creepy' - Daily Mail 'A gripping, atmospheric novel and a first outing for Aske. More are promised o I can't wait' - Saga 'At a stroke, Bakkeid has entered the upper echelons of Norwegian crime writing' - Barry Forshaw  ...Show more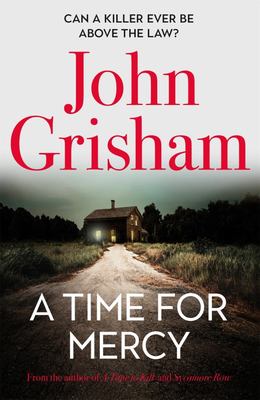 $38.00
NZD
Category: Mystery/Thriller
Jake Brigance, the protagonist of John Grisham's classic legal thriller, A TIME TO KILL, is back. This time he's at the epicenter of a sensational murder trial that bitterly divides the citizens of Clanton, Mississippi. John Grisham's A TIME TO KILL is one of the most popular novels of our time. It esta blished Jake as a classic American hero-a lawyer who sought truth and justice at all costs, even when his life and reputation were on the line. Brigance returned in 2013's Sycamore Row, in which he once again found himself embroiled in a deeply divisive trial. Now, in A TIME FOR MERCY, Jake is the court-appointed lawyer for Drew Gamble, a young man accused of murdering a local deputy. Many in Clanton want a swift trial and the death penalty, but Brigance sees it another way. Once he learns the details of the case, he realizes he has to do everything he can to save Drew....who is sixteen. His commitment to the truth puts Jake's career and the safety of his family at risk. Filled with all the courtroom machinations, small town intrigues, and plot twists that have become hallmarks of the master of the legal thriller, A TIME FOR MERCY emphatically confirms John Grisham's reputation as America's favourite storyteller. There is a time to kill, a time for justice, and A TIME FOR MERCY. ...Show more
$33.00
NZD
Category: Mystery/Thriller
A page-turning World War Two spy thriller, based on true events.   'The Imitator gripped me to the end: I devoured it … What a rare treat to find a novel that offers both white-knuckled suspense and evocative, beautiful prose. I loved it.' - Hannah Kent, author of Burial Rites and The Good People'We tr ade in secrets here, Evelyn. There's no shame in having a few of your own. Our only concern is for who might discover them.'Out of place at boarding school, scholarship girl Evelyn Varley realises that the only way for her to fit in is to be like everyone else. She hides her true self and what she really thinks behind the manners and attitudes of those around her. By the time she graduates from Oxford University in 1939, ambitious and brilliant Evelyn has perfected her performance.War is looming. Evelyn soon finds herself recruited to MI5, and the elite counterintelligence department of Bennett White, the enigmatic spy-runner. Recognising Evelyn's mercurial potential, White schools her in observation and subterfuge and assigns her the dangerous task of infiltrating an underground group of Nazi sympathisers working to form an alliance with Germany.But befriending people to betray them isn't easy, no matter how dark their intent. Evelyn is drawn deeper into a duplicity of her own making, where truth and lies intertwine, and her increasing distrust of everyone, including herself, begins to test her better judgement. When a close friend becomes dangerously ensnared in her mission, Evelyn's loyalty is pushed to breaking point, forcing her to make an impossible decision.A powerfully insightful and luminous portrait of courage and loyalty, and the sacrifices made in their name. ...Show more
$33.00
NZD
Category: Mystery/Thriller
Vincent needs a change. He's spent the last fifteen years in covert operations for the US government, but after a botched and fatal mission, he decides he's done with pulling triggers. He lucks into a dream job in Santa Barbara as head of security for supermarket mogul Eugene Lamar: nothing more than dr iving the boss to and from golf, with ample downtime for surfing, or sitting by the pool contemplating life-and how to live it with a zero body count. There he meets and is intrigued by Lamar's daughter, the journalist Erin Jones, who's on tour in California to promote her book about the benefits of war. Vincent's seen his share of conflict and is sure he can change her mind - and he'd really like to make his case over drinks. But there's a problem: if Lamar's business is confined to supermarkets, why does he need a panic room full of assault rifles, and a .357 revolver in his car? It doesn't take long for Vincent to find out that Lamar owes a debt to bad people - and that's only the start of it. He's ensnared in a criminal enterprise, which soon brings costs in lives as well as money. Erin wants answers, and needs Vincent's help to get them. But how much does she already know? Is his growing attraction to her a liability? And can he keep her safe from the brutal killers who are after her father? It seems that Santa Barbara is a sunny town full of dark talent, and Vincent will have to revert to dark talents of his own if he's going to survive . . . ...Show more