$48.00
NZD
Category: Classics
A phenomenal bestselling author meets the most magical stories ever told, now in a beautiful clothbound classics edition In this stunningly designed book of classic fairy tales, award-winning author Philip Pullman has chosen his fifty favourite stories from the Brothers Grimm and presents them in a 'cl ear as water' retelling, in his unique and brilliant voice. These new versions show the adventures at their most lucid and engaging yet. Pullman's Grimm Tales of wicked wives, brave children and villainous kings will have you reading, reading aloud and rereading them for many years to come.   ...Show more
$15.00
NZD
Category: Collectors Library | Series: Macmillan Collector's Library
Oscar Wilde was already one of the best-known literary figures in Britain when he was persuaded to turn his extraordinary talents to the theatre. Between 1891 and 1895 he produced a sequence of distinctive plays which spearheaded the dramatic renaissance of the 1890s and retain their power today. This c ollection offers newly edited texts of Lady Windermere's Fan, A Woman of No Importance, Salome, An Ideal Husband, and, arguably the greatest farcical comedy in English, The Importance of Being Earnest. ...Show more
$15.00
NZD
Category: Collectors Library | Series: Macmillan Collector's Library
Dumas' most popular novel, The Three Musketeers, has long been a favourite with children, and its heroes are well-known from many a film and TV adaption. Set in France in the seventeenth century, it follows the fortunes of D'Artagnan, a poor Gascon gentleman, who arrives in Paris to join the Kings Muske teers and is befriended by three of them, Athos, Portos and Aramis, with whom he embarks upon a career of adventure and romance. Dumas is a brilliant story-teller- inexhaustively inventive, a master of dialogue and with a fine sense of drama and of historical period, he seizes the readers attention on the first page and holds it to the last. Everyman's Library Children's Classics reprints the first, and the best, English translation, by William Barrow. ...Show more
$15.00
NZD
Category: Collectors Library | Series: Macmillan Collector's Library
The Time Machine is a science fiction novella by H. G. Wells, published in 1895 for the first time and later adapted into at least two feature films of the same name, as well as two television versions, and a large number of comic book adaptations. It indirectly inspired many more works of fiction in ma ny media. This 32,000 word story is generally credited with the popularization of the concept of time travel using a vehicle that allows an operator to travel purposefully and selectively. The term "time machine", coined by Wells, is now universally used to refer to such a vehicle. Wells also introduced the idea of time being the "fourth dimension", as well as an early example of the Dying Earth subgenre. Wells had considered the notion of time travel before, in an earlier work titled The Chronic Argonauts. He had thought of using some of this material in a series of articles in the Pall Mall Gazette, until the publisher asked him if he could instead write a serial novel on the same theme; Wells readily agreed, and was paid £100 (equal to about £9,000 today) on its publication by Heinemann in 1895. The story was first published in serial form in the January to May numbers of William Ernest Henley's new venture New Review. The story reflects Wells's own socialist political views, his view on life and abundance, and the contemporary angst about industrial relations. It is also influenced by Ray Lankester's theories about social degeneration. Other science fiction works of the period, including Edward Bellamy's Looking Backward and the later Metropolis, dealt with similar themes. ...Show more
$15.00
NZD
Category: Collectors Library | Series: Macmillan Collector's Library
Great ExpectationsBy Charles DickensIn an overgrown churchyard, a grizzled convict springs upon an orphan boy named Pip. The convict terrifies Pip and threatens to kill him unless the boy helps further his escape. Later, Pip finds himself in a ruined garden where he meets the embittered and crazy Miss H avisham and her foster child, Estella, with whom he instantly falls in love. After a secret benefactor gives him a fortune, Pip moves to London, where he cultivates great expectations for a life that would allow him to discard his impoverished beginnings and socialize with members of the idle upper class. As Pip struggles to become a gentleman, he slowly learns the truth about himself and his illusions, and is tormented endlessly by the beautiful Estella. Written in the last decade of Dickens's life, Great Expectations reveals the author's dark attitudes toward Victorian society, its inherent class structure, and its materialism. Yet it persists as one of Dickens's most popular novels. Richly comic and immensely readable, Great Expectations is a tapestry woven of vividly drawn characters, moral maelstroms, and the sorrow and pity of love. ...Show more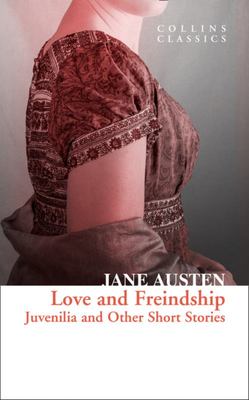 $10.00
NZD
Category: Classics | Series: Collins Classics Ser.
HarperCollins is proud to present its incredible range of best-loved, essential classics. Jane Austen is remembered for her six masterpieces of the Regency era: from the heroines of Elizabeth Bennett and Emma Woodhouse, to the villains of Mrs. Norris and John Willoughby. But these characters were not b orn overnight. They sprung from Austen's experiences as a young girl, and many early iterations can be found in the earliest of her writing: her Juvenilia. Austen was only a teenager when she wrote her Juvenilia. In the 'History of England', Austen champions (and laments) the great kings of England as 'a partial, prejudiced, and ignorant Historian'; in 'Lady Susan', she writes a titular anti-heroine that schemes and cheats her way through high society; and in 'Love and Freindship', Austen paints a picture of a woman looking back on her extremely unfortunate life. Writing on the cusp of literary greatness, Love and Freindship offers a fascinating - and often surprising - insight into a young Jane Austen. ...Show more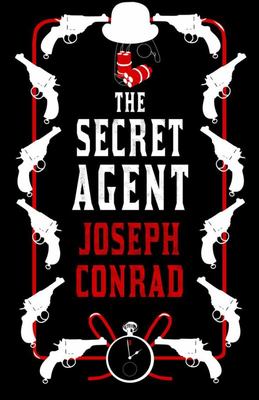 $15.00
NZD
Category: Classics | Series: Evergreens Ser.
'Spookily topical' Guardian Read the world's first political thriller. London is under threat. It has become a haven for political exiles and anarchists. Frequent bomb threats and disturbances interrupt the lives of the city's inhabitants, who live in fear of the terrorists in their midst. One such ter rorist is Verloc. He is the secret agent who is given the mission to strike right at the heart of London's pride by blowing up Greenwich Observatory. But his decision to drag his innocent family into the plot leads to tragic consequences on a more personal than political level. WITH AN INTRODUCTION BY GILES FODEN ...Show more
The Little Prince HC Library Edition
by Antoine de Saint-Exupery; Ros Schwarz (Translator); Chloe Schwarz (Translator)
$50.00
NZD
Category: Classics | Series: Macmillan Collector's Library
'The most beautiful things in the world cannot be seen or touched, they are felt with the heart.' A special edition of The Little Prince from the Macmillan Collector's Library series. Larger than usual, this gorgeous hardback is bound in real cloth and encased in a bespoke slipcase. It features a specia lly commissioned translation by Ros and Chloe Schwarz, as well as the charming original illustrations by Saint-Exupéry himself in colour. After crash-landing in the Sahara Desert, a pilot encounters a little prince who is visiting Earth from his own planet. Their strange and moving meeting illuminates for the aviator many of life's universal truths, as he comes to learn what it means to be human from a child who is not. Antoine de Saint-Exupéry's delightful The Little Prince has been translated into over 180 languages and sold over 80 million copies. ...Show more
$35.00
NZD
Category: Classics
Heathcliff, an orphan, is raised by Mr Earnshaw as one of his own children. Hindley despises him but wild Cathy becomes his constant companion, and he falls deeply in love with her. But when she will not marry him, Heathcliff's terrible vengeance ruins them all. Yet still his and Cathy's love will not d ie. ...Show more
$24.00
NZD
Category: Classics
'We don't have secrets, Sheba and I' From the first day that the beguiling Sheba Hart joins the staff of St George's, history teacher Barbara Covett is convinced that she has found a kindred spirit. Barbara's loyalty to her new friend is passionate and unstinting and when Sheba is discovered having an illicit affair with one of her young pupils, Barbara quickly elects herself as Sheba's chief defender. But all is not as at first it seems in this dark story and, as Sheba will soon discover, a friend can be just as treacherous as any lover. ...Show more
$24.00
NZD
Category: Classics
A recently divorced actor and a no less lonely woman meet by chance in a New York diner. The city - its bars, its cheap motels, and its rented rooms - becomes the cinematic setting of the couple's escalating and mysterious relationship. A move against desperation and drift, their affair nevertheless glo ws with an urgent and compulsive romance. Georges Simenon was the most popular and prolific of the twentieth century's great novelists. Three Bedrooms in Manhattan - closely based on the story of his own meeting with his second wife - is his most passionate and revealing work. ...Show more
$24.00
NZD
Category: Classics | Series: Penguin Modern Classics Ser.
'One of the greatest European prose writers' - Philip Roth. In the autumn of 1965, Bohumil Hrabal (author of Closely Observed Trains) bought a weekend cottage in the countryside east of Prague. There, until his death, he tended to an ever-growing, unruly community of cats. This is his confessional, ten der and shocking meditation on the joys and torments of his life with them; how he became increasingly overwhelmed by the demands of the things he loved, even to the brink of madness. 'Dark and strange ... It begins with warmth and fluffiness, but soon descends into Dostoevskian horror' - Daily Telegraph 'The Czech master exposed the animal within us' - New Yorker ...Show more